The Founder Of Shoerazzi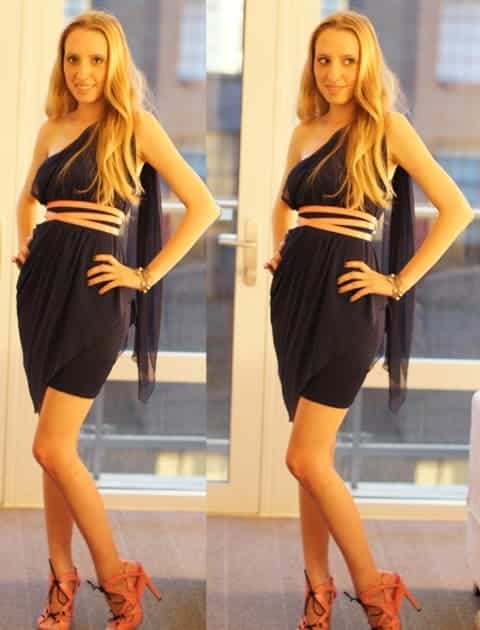 Ashley Spiker
Welcome to my corner of the fashion universe! I'm Ashley, a jet-setting fashion writer with my shoe haven right here in the heart of Miami Beach. You might remember me as the brains behind ShoeRazzi, and I'm thrilled to have you join me on this stylish journey.
My passion for designer footwear and celebrity style led me to create ShoeRazzi back in March 2010. I couldn't wait to share my shoe obsession with the world. Before I dived into the glamorous world of shoes, I graduated with a degree in marketing and had some amazing experiences, including working with a dating expert.
The spark that ignited ShoeRazzi came when I found myself endlessly searching online to uncover which fabulous shoes Cameron Diaz paired with that stunning Oscar de la Renta gown at the Oscars. I'm a stickler for the finer details, and I absolutely relish exploring every shoe collection to unearth the latest and greatest styles available.
So, whether you're a fellow shoe fanatic, a style enthusiast, or just curious to explore the world of designer footwear, you're in the right place. Let's embark on this fashionable journey together, one pair of shoes at a time!"
You can read more about her in this interview with the lovely Valeria Boucas.
Meet Ashley Spiker, a seasoned fashion enthusiast with over 13 years of experience. She holds a bachelor's degree in Marketing from the University of South Florida and has since immersed herself in the dynamic world of footwear.
Ashley's keen eye for style ensures she finds and shares the hottest online shoe trends, all while nurturing a passionate community of fellow shoe lovers.
As both a fashion writer and the owner of ShoeRazzi, she's dedicated to uniting individuals who share her profound love for shoes, making every step a stylish one. Join us in celebrating the art of footwear and be part of the ShoeRazzi journey.
 Social Media
Linked in : https://www.linkedin.com/in/ashleyspiker/
Facebook : https://www.facebook.com/ShoeRazzi/
Instagram : https://www.instagram.com/shoerazzi/
Twitter : https://twitter.com/shoerazzi
Pinterest : https://id.pinterest.com/shoerazzi/