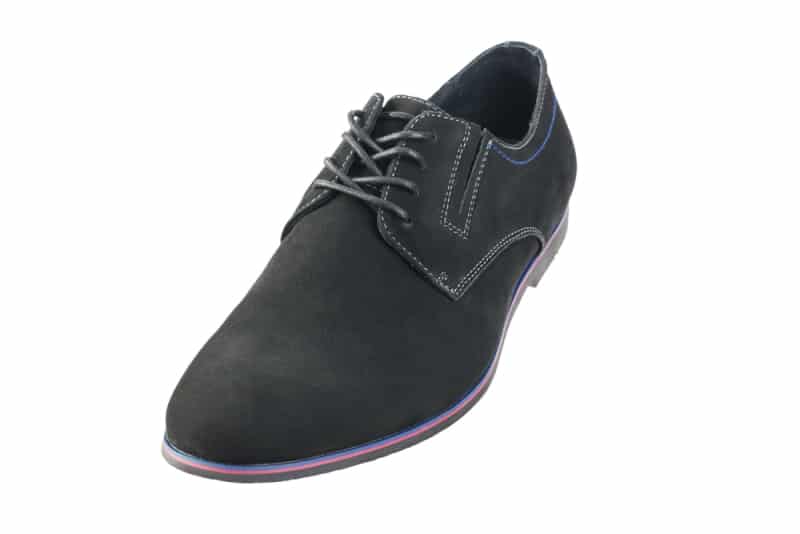 Chukka boots are a distinctive and fashionable footwear option for both women and men. While they're more common as men's shoes, women can get the benefit of warm, toasty feet from chukka boots, too. Chukka boots are traditionally made with suede or leather, and they can be lined with fleece or fur for extra warmth, also.
Chukka boots aren't a particularly popular style. If you've never heard of them before, you're not alone. However, we're here to tell you that they're a shoe worth raving about! In the sections below, we'll teach you all about wearing chukka boots, their history, the styles they come in, and more.
Our Top Picks
About the Chukka Boot
Even if you haven't heard the term "chukka boot" before, you've probably seen similar styles. Hiking boots, for example, such as the type popularized by Timberland ("Timbs"), look similar to some chukka boots. Some chukka boots also look quite similar to men's dress shoes. Still, others are more like moccasins than anything else.
However, there are a few things that characterize the chukka boot. While modern styles tend to vary, on paper, chukka boots are supposed to have the following traits:
Ankle-height
Leather or suede uppers
Leather or rubber soles
Open laces
2-3 sets of eyelets
The traditional chukka boot is most similar to a tall dress shoe, but as we mentioned previously, modern styles tend to go in many different directions. Most modern chukka boots have more than three pairs of eyelets, most conspicuously.
The origination of the chukka boot is somewhat mysterious, but it's thought to have come about as a more comfortable relative of the polo boot. Polo players are thought to have slipped into their chukka boots after a game or between games, as they were more comfortable. The word "chukka" is also a word that can denote play periods in polo, which further strengthens this theory of shared history.
In the 1940s-1950s, the chukka boot was considered to be a comfortable in-between for leisure and dress boots. The shoes were comfortable to wear, and they could be worn both casually and in formal environments. Traditionally, chukka boots were unlined, though most modern chukka boots have some lining for comfort's sake.
Wearing Chukka Boots
As with any shoe, the way you wear chukka boots depends on their style, formal appeal, and color. Since most chukka boots tend to be a medium-brown color, they're relatively easy to style – follow the rules for wearing brown shoes.
As far as the formality level goes, it depends on the shoe itself. If your chukka boots align more with traditional typing, they should be wearable with formal and business outfits in addition to casual wear. However, if your chukka boots are closer to hiking boots or moccasins, they may be too casual for such venues.
Keep in mind that there are two primary varieties of chukka boots: the standard kind and what are called "desert boots." These boots were invented after the chukka boot, and they have rougher stitching and a thicker sole. Ostensibly, they were made for desert wear. The vital thing to note, though, is because of these slight changes, the desert boot style is not appropriate for some formal and business settings.
One of the main benefits of genuine chukka boots is the way they feel when worn. Because they lack lining and other heavy components, chukka boots are a very lightweight shoe, especially when compared to boots and formal dress shoes. Their thin rubber soles help them stay lightweight, and they make the boots very flexible, too. In this way, they feel more like a casual shoe on foot than a dress shoe, a feeling which many men like.
While the modern chukka shoe has branched into men's and women's styles, the traditional chukka dress shoe was for men only. As such, if you're looking for a genuine chukka boot, your options are limited to men's styles.
Choosing Chukka Boots
The most important thing to remember about chukka boots is this: while many different shoes are branded as "chukka boots" in the modern age, most of them are not authentic chukka boots. While there's nothing wrong with owning a pair of chukka boots that don't match the traditional definition, make sure to keep in mind that they will follow different style guidelines.
Think about the chukka boot that you like (or that you've chosen). Does it look more like a hiking boot? If so, it's probably acceptable for most casual situations – even some elevated casual ones – but not formal or work environments.
Have you picked out some moccasin-like chukka boots? These are excellent for the fall and spring, but not so much for wet conditions. Suede, which is the exterior material of choice for most moccasins, is easily damaged by water. However, you can solve this problem by coating it in a waterproofing compound specifically meant for suede or leather.
If you're looking for an everyday shoe, you can also look for a chukka shoe that's more closely related to a running or tennis shoe. This kind of footwear will give you a bit of the appearance of a chukka shoe while still providing support and comfort.
Foot support is one of the weaknesses of chukka shoes and other dress-style shoes, after all. While the leather soles of chukka boots are long-wearing and sturdy, they don't typically conform to the shape of your foot initially. While they will eventually adapt to the shape of your feet, you may want to add insoles to them for a faster, more cushioned fit.
Of course, don't forget that chukka boots, especially modern styles, come with other soles, too. Some examples include:
Crepe
Rubber
Synthetic
Memory foam (insole only)
Read Also: Best Muck Boots
Best Chukka Boots
While some people may shun the idea of a modern spin on a chukka shoe, since most of them defy the "rules" of chukka boots, we can't deny that modern chukka boots are far more widespread (and popular) than the traditional variety. As such, we've included several of each in this list. With any luck, you'll be able to find a style that you enjoy among the options here.
If you live in a climate with cold winters, you've probably purchased (or at least seen) UGG boots before. They've been a popular shoe trend in the past decade or so, and they continue to be to a lesser extent. However, UGG makes other warm shoe solutions, too. One of these is what they call a "UGG Chukka Boot."
These boots are very clearly a modern interpretation of the chukka boot, and their use, like other UGG products, is very seasonal. While these UGG boots have a suede exterior, as most chukka boots do, they also have a very fluffy, warm, wool-lined interior, like most UGG products.
These chukka boots do follow the three-eyelet rule, but the shape of the shoe itself is very different from a traditional chukka boot. This is mainly because of the thick lining within. Instead of having a thin profile, these boots are thick and puffy. The edges of the sheepskin panels are also lined with fabric, a protective feature that you will not see on traditional chukka boots.
While the word "men's" is in the product name of these boots, the product is actually unisex. These shoes are suitable for men, women, and even children! You'll need to specify the correct size, of course, but this is an incredibly versatile shoe. While it doesn't have the formal air of a traditional chukka boot, it's clearly inspired by them.
These boots are also intended to be a seasonal footwear option, not a year-round footwear staple like chukka boots are meant to be. The fleece lining in these shoes would be far too warm in the summertime, and the sheepskin is vulnerable to water damage, as well. As such, both we and UGG recommend that you protect the suede with a leather protectant every few months.
These boots are made with dual-faced sheepskin, which UGG sources from cruelty-free sources. As such, these shoes won't satisfy anyone looking for a vegan shoe, but you can rest assured that the animal products involved in the making of the shoe were obtained responsibly. Additionally, the synthetic soles of these shoes are made to be slip-resistant, furthering their usefulness for winter and fall weather.
Because of the plush nature of the wool lining of these shoes, they're incredibly soft and comfortable to wear. While the wool will eventually compress and form to the shape of your foot, especially if you wear them often, they still provide excellent support. Do keep in mind, though, that stepping in a puddle can ruin the look and feel of these shoes, especially if moisture is allowed to soak into the inner layers.
Pros:
Comfortable, plush interior
Sturdy sheepskin exterior
Ethically-sourced leather (guaranteed)
Semi-traditional look
Several color options
Unisex and child-friendly
Cons:
Too warm for summer weather
While our previous UGG boot looked quite similar to the chukka boot style, this entry in our lineup is very non-traditional. This boot features a tall synthetic sole and a moccasin-style upper. While it extends to the ankle, has only two sets of eyelets, and is made of plush suede, that's as far as the similarities go. This shoe can come in leather, too, however.
This shoe looks much more like a dress shoe if you choose one made of smooth leather instead of plush suede. Coming from Clarks, a company that makes excellent dress shoes, this isn't particularly surprising. While the suede option should be just as viable as a dress shoe, we can't shake the fact that it looks too much like a moccasin in suede to be formal enough.
When we said this boot has a tall synthetic sole, we meant it. This shoe sports a 1.25-inch heel, so if you're used to thin-soled dress shoes, this one will feel quite strange. If we're honest, the tall synthetic sole looks a bit odd, too – it might seem more appropriate if it came in darker colors. The all-black option, for example, looks a bit more cohesive than the alternatives with light, translucent outsoles.
If you're a fan of the "hiking boots" look, but you're still looking for a semi-dressy shoe, these Clarks have a solution for you, too. The "Wheat" color option mimics the color and material of a classic hiking boot, while still maintaining the look of a dressy shoe. The color may not be appropriate for every formal event or professional setting, but it's the closest you can get to a "formal hiking boot" in this lineup.
These shoes come in many color options for the discerning shoe collector, too. While they may depart a bit too far from the traditional chukka boot for some people, they're nonetheless an excellent dual-purpose shoe.
Pros:
Many colors available
Two material options: leather and suede
Dressy or casual
Sturdy
Comfortable
Cons:
Not as well-made as previous versions
Some may dislike tall heel
While this boot is advertised as a chukka boot, this is about as far from chukka style as you can possibly get. The shoe looks much more similar to a hiking-style boot than a chukka, and next to no similarities to traditional chukkas can be seen. However, it is indeed marketed as a chukka boot, and it's popular, so it makes this list nonetheless.
These Dr. Martens boots are made with a hybrid synthetic leather and nylon upper, synthetic soles, a four-inch above-the-heel cutoff, and five pairs of eyelets. The shoes also feature Dr. Martens' "air-cushioned" soles for extra comfort. These shoes are all about durability, and you can see that philosophy when looking at the shoe itself.
Unlike our other entries so far, this shoe only comes in one color: black. Fortunately, black goes with nearly everything, though these shoes definitely aren't low-key enough to be dressy. If for no other reason, take a look at the heavy treads on these shoes. They're made with large cutouts for excellent grip, whereas most dress shoes have flat or subtle tread.
Despite not being a dress shoe, these shoes are undeniably sharp-looking. They may not be appropriate for a formal event, but they can definitely dress up a casual outfit if you keep them looking nice. They can stand up to just about anything, too, so they're an excellent working boot.
These shoes are not meant for cold weather, however. If there's one thing that these shoes share with classic chukka boots, it's that they lack a robust form of insulation. If you're looking for a warm boot, these are not it. However, these shoes are roomy and very supportive, so if you need a boot that will fit over some thick winter socks, these will do the trick.
All in all, we hesitate to call these chukka boots, but that doesn't mean they're not an excellent shoe. If you're okay with straying a bit far from the traditional chukka model, then it may be worth it to consider these, especially if you need a sturdier shoe.
Pros:
Work-friendly and tough
Excellent grip
Hiking boot look
Inexpensive
Comfortable
Supportive
Cons:
Can barely be called a chukka boot
Only one color option
Not a dress shoe
Next on our list is another boot that's inspired by, but not quite adherent to, the chukka style. While they look much more chukka-like than the previous style, they still venture quite far into hiking boot or work shoe territory. These shoes are the kind that can hold up to most anything. They're meant to be used to get a job done.
Surprisingly, while these shoes are 100% leather on the outside, they're waterproof, too. This is because the leather upper is oiled instead of natural leather. Of course, if you want your leather boots to maintain their water-repellent status, you'll need to oil them throughout their lifetime, but this is a small price to pay for waterproof boots.
The soles of these boots are also natural rubber, just like genuine chukkas. However, unlike chukkas, they're lined with fabric for extra comfort. They also have one more set of eyelets than chukka boots usually have, but thankfully, they still don't extend far enough above the heel to break the chukka look.
Despite their sturdy construction, these boots are relatively lightweight as far as working boots go. They're also handsome enough to pass for a daily shoe, too, though they're not quite handsome enough to pass for formal. They do only come in one color, but it's an attractive brown – similar to the traditional brown of chukka boots, in fact – that goes with almost everything.
While these shoes are advertised as waterproof, please treat them with care. They're not meant to be submerged or saturated, as leather isn't an inherently waterproof material. Most water will bead up and roll off of these boots, but too much water abuse will still ruin the leather. If you're looking for extra protection, though, you can always apply additional water protection to these shoes.
All in all, these shoes make excellent boots that are suitable for both work and play. While they lack a bit of support, they have plenty of room for supportive insoles, and they're both lightweight and comfortable. While not strictly a chukka boot, this could quickly become your favorite daily shoe because of its versatility.
Pros:
Highly water-resistant
Leather exterior
Rubber sole
Good mix between chukka and work shoe
Comfortable and sturdy
Cons:
May not last as long as heavier work shoes
Lacking a bit of arch support
Just one color option
These shoes are an excellent example of functional desert-style chukka boots. Instead of three pairs of eyelets, there are four, but this shoe still maintains the look of a good chukka boot. They come up to ankle height, as a chukka boot should, and they're made with suede leather uppers. The outsole of this shoe is made of synthetic rubber. Besides the extra eyelets, the only real difference between these shoes and traditional chukkas is the textile lining and the two-tone, artificial sole.
We're fans of the stripe across the midsole of the shoe. This decorative stripe, while not usually a part of traditional chukkas, adds some handsome visual interest to an already-handsome shoe to create a very captivating and dressy option. On the darker colors of this shoe, the lighter stripe looks formal and sharp, while the darker line on the light tan colors of this shoe looks casual and becoming.
These shoes are excellent examples of a good desert boot, and they're incredibly inexpensive, too – especially for a dress shoe. However, do keep in mind that you get what you pay for with these shoes. While most good dress shoes will cost between three and five times as much, they'll last that much longer, too. These shoes are attractive and handsome, but they don't stand up to wear the way an expensive, name-brand pair would.
That being said, for the price point of these shoes, it's okay to buy them and only use them for a few months before they wear out. Of course, if you're only wearing them every once in a while, they're even better. All in all, if you're looking for an inexpensive pair of dress shoes to wear for special occasions only, these should do the job just fine. However, if you're looking for daily drivers to wear to work, you may want to look elsewhere.
Pros:
Inexpensive
Handsome
Stylish
Dressy
Several color options
Cons:
Don't hold up over time
You get what you pay for
This Clarks boot is the older brother to the Stinson boots we looked at earlier. While these shoes still have a bit of a moccasin look compared to other chukka boots, Clarks actually claims that the Wallabee is the "original chukka boot." While it's unclear whether the rolled moccasin-style toe came first or not, this shoe does share in many of the defining features of the chukka boot.
For one, this boot has only two eyelets on each side, and it's made with a crepe rubber sole. Additionally, the upper comes in either suede or leather, though Clarks offers an attractive corduroy option, too. While we maintain that the moccasin style is a bit unconventional, it's still an attractive option, especially if the form speaks to you.
Do keep in mind that, as this shoe has a crepe outsole, it has a surprising amount of traction in slippery conditions. Some liken the natural material to geckos' feet. These shoes are meant to be indoor dress shoes only; they're not made to weather wet conditions.
Unfortunately, just like with our other Clarks, these seem to fall victim to either price-cutting measures or counterfeiting practices, as they don't measure up to the quality of past generations of shoes. The insole, in particular, is very hard and uncomfortable for some wearers. If this shoe speaks to you, be prepared to purchase separate insoles for them.
This shoe does come in several colors, both in their suede and smooth leather options. The corduroy option comes only in grey. However, if these shoes are what you're looking for, keep an eye out for any trickery, as it's never clear whether a large company like Clarks has been duped or has actually enacted cost-cutting measures instead.
If you're really unsure, you can always try these shoes on at a Clarks location before purchasing them. This is an excellent way to figure out your fit and whether you like the feel of the shoe before committing to the purchase itself. It's much easier to spot dupes and counterfeits this way, too.
Pros:
Sturdy
Several color and material options
"The original chukka boot"
Excellent formal shoe
Cons:
Uncomfortable insole
Not an outdoor boot
Quality issues
These boots from Tommy Hilfiger are an excellent example of the non-moccasin style of the chukka boot. These shoes share the look of a standard dress shoe with two eyelets on each side, suede uppers, and a just-over-the-ankle style. While this shoe has a synthetic sole instead of a leather one, it's the same as a traditional chukka boot in every other way.
Tommy Hilfiger is a well-known name among shoes and clothing, so it follows that their boots would be high-quality and wearable. These shoes are also particularly lightweight, meaning less foot fatigue for you throughout the day if these are your daily drivers.
While this shoe doesn't come in as many colors as some of the other entries on our list, it does come in a decent assortment. There are enough colors that you can have enough to go with most outfits. The shoe is durable and high-quality, and it works for casual, formal, and professional wear.
However, do note that these shoes are a bit lacking in grip. Since the bottom of the shoe is both synthetic and flat, this is an inferior shoe for slippery conditions. If you're facing winter weather, rain, or mud, it's a good idea to carry these shoes into work instead of wearing them for your own safety. It might be a good idea to do this to protect these delicate shoes in the first place, but we digress.
These shoes fit true-to-size, and their thin or nonexistent lining is characteristic of a traditional chukka boot. Besides the lack of grip on these shoes, they don't have much of anything in the way of downsides. While they're more expensive than the Bruno Marc shoe we mentioned before, they are also built to last, unlike the Bruno Marc chukka boots.
All in all, as long as you protect these shoes from the elements and don't wear them in slippery conditions, they will serve you well as a dual-purpose casual and dress shoe. Do note, however, that soles with flat outsoles can even be slippery on some carpeting. If you're a person that frequently trips or has trouble with coordination, these shoes may not be suitable for you.
Pros:
Classic chukka boots
Several colors to choose from
Comfortable
Sturdy and well-made
Casual and formal
Cons:
These chukka boots are very similar to the classic chukka style. While these particular boots only come in faux leather, a similar style also comes in faux suede, too. While the suede, three-eyelet style aligns well with the usual standards of a chukka boot, the two-eyelet leather style extends a bit higher than a standard chukka.
While both of these shoes are entirely synthetic, as long as you don't mind the artificial look, these shoes are both handsome and inexpensive. While these shoes may not last as long as a more expensive pair, their low price makes them a worthy consideration against more costly shoes, especially for those looking for a vegan shoe.
Like some of the others in our lineup, these shoes (both the suede style and the faux-leather style) both have two-tone midsoles for a bit of visual interest. The faux-leather forms have a white stripe, while the faux-suede styles have a medium-brown strip that doesn't stand out as much. The suede style also has a wood-look insert within the heel of the shoe to match.
The suede style of this shoe looks a bit more old-fashioned and formal, while the leather style of this shoe seems much more modern. This may be partially because of the white stripe, or it could be because these shoes are only available in modern grey-brown colors.
While some people will have strong preferences for or against the lack of real leather or suede in these shoes, those who don't care can stand to benefit from the reduced price. The insole and lining of these shoes are both very comfortable, and while the leather shoes aren't very convincing, the suede version looks very much like the real thing. If you're okay with a look-alike shoe, this one will not disappoint.
Pros:
Robust synthetic materials
Two distinct style options: modern leather or classic suede
Very inexpensive
Comfortable
Cons:
Low price may indicate questionable durability
These Stacy Adams chukka boots go back to the working and walking shoe style just slightly. While these shoes preserve the two-eyelet and ankle-height look of classic chukkas, the soles of these shoes are quite substantial in comparison. The shape of the toe and the shoe itself also likens more to leisure as well.
These shoes come with genuine suede uppers, and they're available in black, reddish-brown, navy blue, and olive green. The boots are lined with textile for extra comfort, and they also come with memory foam inserts. As far as comfortable insoles go, these shoes may take the cake. These shoes also feature a genuine rubber outsole.
One thing to note about these shoes (and chukkas in general) is that the smaller lace-up area can make them harder to put on. You will see some shoes with loops on the back to help combat this, but these particular shoes don't have any loops to help get them on. As such, some wearers may need the help of a shoehorn, or they may need to order a wider shoe.
As far as chukka boots go, these are a very modern, yet still incredibly faithful, interpretation. These shoes share the same lacing style, materials, and basic shape as classic chukkas, but the pieces are executed in different ways. This execution works in favor of the wearer's comfort at the cost of some formal wearability.
Because of the chunky soles on these shoes, they may not be appropriate for formal and business environments. However, they will dress up a casual outfit slightly, and they're an excellent working and exercising shoe.
As with any suede shoe, before these are acceptable for harsh weather conditions, they should be protected with a suede-protecting compound. However, once that is taken care of, they will be sturdy and comfortable for whatever activities you decide to use them for. These shoes are an excellent value for such a well-made shoe, too!
Pros:
Modern color options
Modern interpretation of the chukka boot
Excellent for walking and working
Comfortable and sturdy
Tasteful casual look
Cons:
Too chunky for formal use
If you're looking for a truly faithful reproduction of a chukka boot, look no further. These shoes do come in a green suede option, but the other three (black, red, and brown) are all genuine leather. The interior of this shoe is also lined with sheepskin leather to help with breathability and cooling.
These are one of only two shoes in our lineup with a crepe leather outsole, and these are the only non-moccasin chukkas to feature this. While this might not seem like an important addition, for those who enjoy a crepe sole, this can make a big difference. This is because crepe soles are known to be lighter weight, more flexible, and spongier than traditional rubber soles.
Since these chukkas are all oiled leather styles, they're water-resistant, too. When coupled with the grippy nature of natural crepe rubber, this shoe becomes a daily driver that can stand up to adverse weather conditions, also. While many men will want to preserve their expensive shoes from the elements anyway, these shoes can handle a bit of punishment.
One of the only downsides of this shoe is that it's a bit heavy. However, for such a well-made shoe, this is to be expected to some extent. The inside of the sole is cushioned with memory foam, which will alleviate this heavy feel somewhat. It's a small price to pay for the durability and quality of this shoe; you can expect these to last through two to three years of daily use, even with minimal care.
Surprisingly, though this shoe is another dual-purpose casual and dress shoe, it has the resilience and durability of the hiking boot-style shoes we've looked at here. While it doesn't come in overly many colors and options, it comes in enough for the buyer to make meaningful choices.
If you're looking for the ultimate chukka boots for worry-free casual and formal wear, look no further: these shoes are an excellent choice.
Pros:
Comfortable and supportive
Sturdy and long-wearing
Well-made
Limited suede and leather options
Crepe outsoles and leather uppers
Memory foam insoles
Cons:
In Conclusion
There are a surprising amount of choices available out there for a somewhat unknown style of shoe. While not all of these shoe options adhere well to the rules of chukka boots, all of them are excellent options. However, there are a few shoes on this list that stand above the others.
Our last entrant, the Johnston & Murphy Copeland Casual Chukka Boot, is hands-down the best chukka boot overall. This is because of two broad reasons: one, because of the shoe's faithfulness to chukka rules, and two, because of the shoe's weather-resistant, no-worry construction. This shoe is the only one in our list that can boast both weather-proofing and faithfulness to the traditional chukka style.
If you're looking for a premium product, the UGG Men's Neumel Chukka Boot is an excellent option, too. While this boot isn't premium in terms of price, it is by feel. The shoe is incredibly soft, comfortable, and warm – the perfect purchase for cold, miserable winters. While it may not be formal enough for some gatherings or functions, it is a unisex model that's appropriate for all ages, too.
The JOUSEN Men's Chukka Ankle Boots are, in terms of price alone, the best value on our entire list. While this low price may mean they won't hold up for as long, the shoes are stylish and available in both suede and leather. This makes them versatile and appropriate for any consumer, regardless of whether they're long-wearing or not.
Do keep in mind, though, that all of the options on our lineup are excellent shoes, regardless of whether they adhered to traditional chukka rules, were made of synthetic or natural materials, or were cheap or expensive.