Art is brought to your feet in the latest collection of
Yevrah designers Jason Harvey and Erwin Sweetwine.
A six-year in the making concept that's finally been brought to life with Elemental; a collection filled with boots, pumps and a very special flat, that takes women back to the basics on a journey of style, class, and art.
We interviewed the Atlanta-based designers to learn about the influence, inspiration of this up-and-coming brand.
> How was Yevrah born? What was is that made you get into the industry of women's shoe?
Jason: We always just had that love and respect for one another on campus during college. The genuine relationship was formed when we both ran against one another in a Mr. Freshman pageant. The running joke has Erwin won Mr. Freshman and I became 1st runner up! It was such a great experience.
I've been playing around with footwear for about six years now. My wife, a model since 13 now 23, is also an artist who helped guide me in the world of designing. I was persistent and had great ideas but they were not wearable ideas. As time went along, the designs began to mature thus the brand finally came to fruition late 2016.
> I see this collection was heavily influenced by nature. What I like the most about it is that you were able to take this concept and make it unique. As designers, how were you able to achieve this?
Erwin: Designing is an intricate process. With Jason being such an artistic person, we often have scaled down conceptual designs into wearable fashion. Honestly, that is what makes this experience so rewarding and fun. From choosing the materials to fitting and finalizing the collections, each step of the way required a lot of trial and error but seeing the collection manifest into Elemental was humbling.
Jason: Many cannot understand or explain what is called a gift at times. I'm just blessed with the ability to see things that are born from nothing. As a designer, it can be the most random things at times that will spark your imagination. A shadow can hit a branch in a specific way, and in my mind, I then spot a design and immediately get inspired.
> The collection is composed of 10 pieces that consist of pumps and boots, but amongst them is one flat, that I can say speaks for itself. It's this great harmony of minimalistic, casual, elegant and I would dare to say even sporty. How did this particular style come into play? What inspired you in creating this shoe?
Erwin: Each design in the Elemental collection is intentional. The line really speaks to the women we hope will experience the brand. Jason constantly mentioned that he really loves the drawstring on shoes, so this incorporated in both the flat and mule gives a sporty yet edgy look. The style is very niche and versatile, and we know that women look for unique pieces to incorporate into their wardrobe.
Jason: Women are powerful and daring…but even the daring beauties at times want to level style out with comfort. That is how the Diver flat was born. I envisioned the woman to be chic and comfortable unlike its sister style which is greater in height.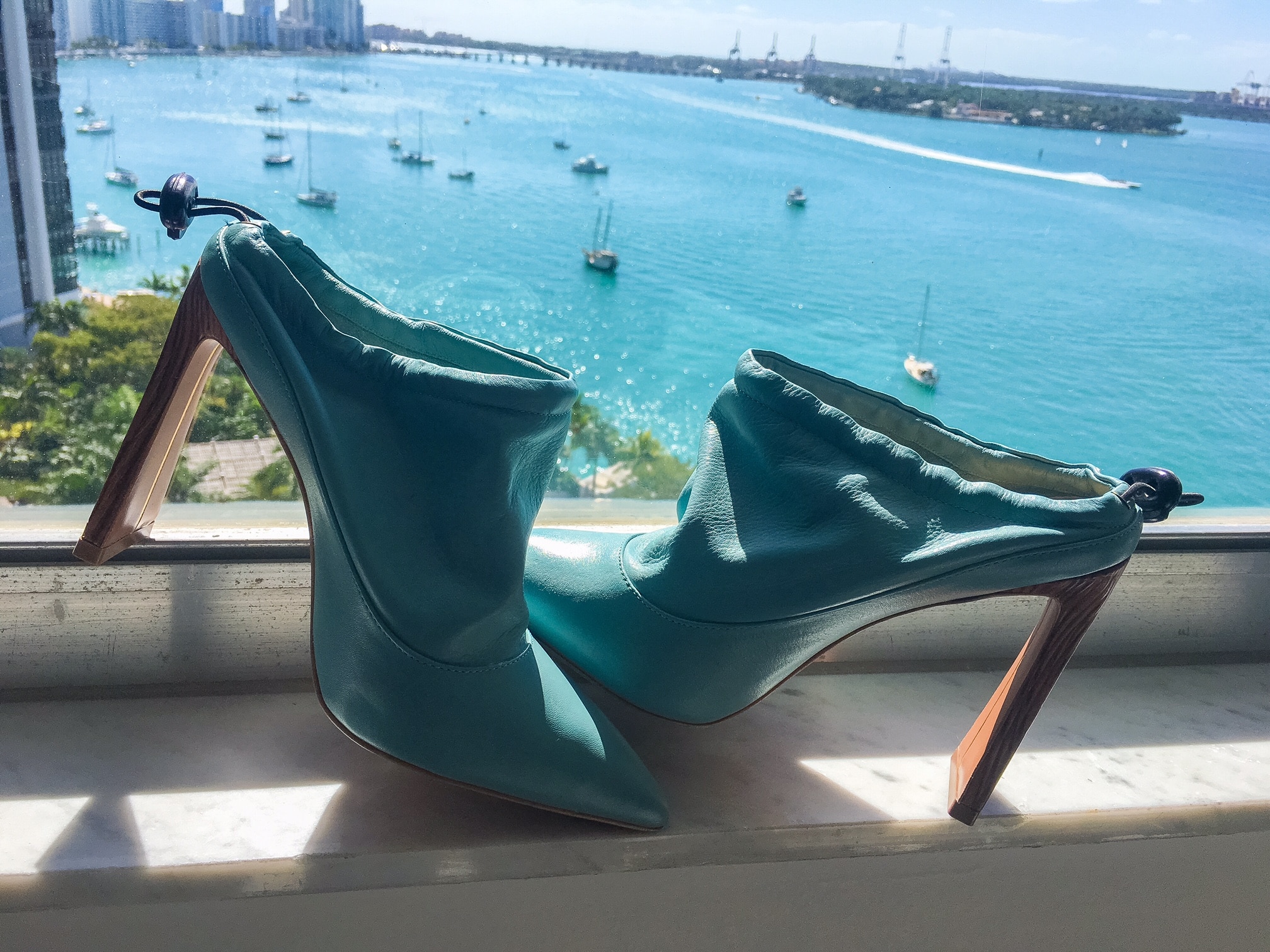 > You're both artists and this is a big part of your brand's identity, so much so that you participated in the 2016 Art Basel in Miami, one of the biggest art shows in the country. Your website is called Art of Yevrah. What were some of the biggest artistic influences while designing the line?
Erwin: We envisioned the brand being a form of expression just like art. We started with a blank canvas. We literally had no experience in footwear. Partnering with Jason allowed the both of us to leverage our life experiences and to develop a brand that is hopefully here for many more years to come. Our inspiration is everyday people who enjoy being daring and different.
Jason: Life inspires me.. Art is life.. Art is expression, freedom.. with that being said- Power also comes into play with this. You feel indestructible when putting the brush into play. The canvas is empowering and life changing with every piece that you choose to create. It's exhilarating but most importantly it heals.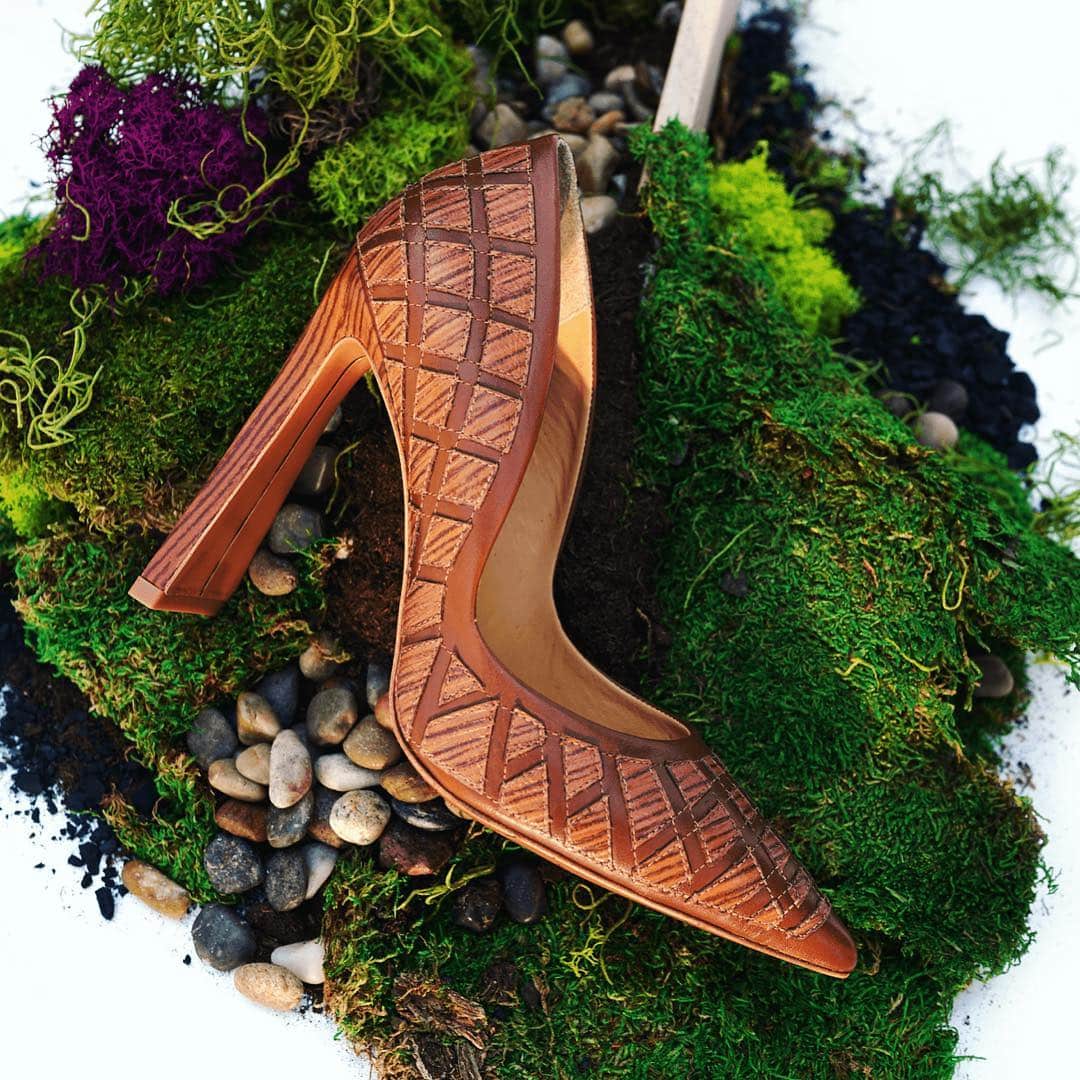 > On your website, you state that your shoes incorporate unconventional materials, what's the materials that take the biggest role in the confection of your shoes? That material that you believe is what sets you apart?
Erwin: The cork material is the most unconventional, complex materials to use when designing shoes. The material we used is actually imported from Portugal. A lot of people including our manufacturer said it sucks a risk using this material. We said: "Let's do it! We have to make it work." And we did! Jason and I are more than excited about the construction and quality of the shoes made of cork in this collection.
Jason: I would say cork… It's tricky to use this kind of material at times because it is a dry material. It does not always agree with what you want it to do. You just don't find many brands out here that are willing to risk this type of production.
> For now, your main focus is women's line. Can we expect a men's shoe line in the future?
Jason: For sure! It gets stressful sometimes not being able to wear all of this beautiful work! Yevrah is so full time at the moment I just cannot commit to creating the men's line yet but, very soon. The gentleman will not be disappointed.
Erwin: Most definitely! We can't wait to expand into the world of men's footwear. As of right now, we don't have an estimated time for when that will release but we have heavily considered it and know that is the direction we would like to move in.
Shop the latest Yevrah collection on their website. Make sure to follow them on Instagram and Facebook for more shoe candy, photos and updates!
Guest post and interview written by the lovely Natalia Rodriguez from Veneci Swimwear.