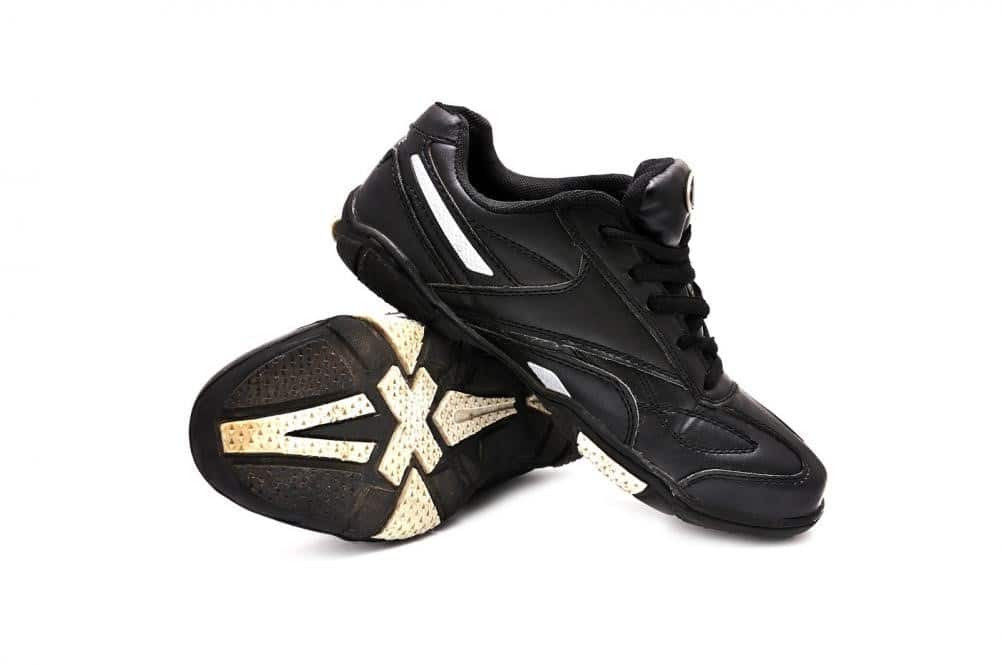 Whether you are into running, track and field, or any other kind of physical activity, you need the right apparel and accessories to make the most of it. This is where athletic shoes come into play.
Wearing the right athletic shoes is important for any sporting or physical activity. They can make a huge difference to your overall performance, comfort and safety.
If you have already searched the market for athletic shoes, you probably know that the market for these shoes is quite broad. There are several brands out there manufacturing top quality athletic shoes. Moreover, each brand creates countless models and styles for you to choose from. As different athletic shoes have their own unique qualities, it can get quite difficult to pick a single pair. On the flip side, the variety of shoes available ensures that no matter what type of activity or sport you like to participate in, you know that there is a pair that will suit your specific needs.
If you are buying athletic shoes for the first time, you might find the breadth of options in the market quite intimidating and confusing. We understand that and have put together this guide to minimize your confusion and simplify your life a bit.
In this guide, we cover everything you need to know about athletic shoes so that you understand what makes the best athletic shoes. With all this information, you will be able to pick an appropriate pair for yourself.
Additionally, we have included a list of top ten athletic shoes in this guide. Read on to learn about athletic shoes in detail and narrow down your choices to make the best purchase decision:
Best Athletic Shoes Buying Guide
Before we get on to the list of the ten best athletic shoes, we are going to try and understand this type of shoe. Equipping yourself with the proper knowledge of athletic shoes will help you to determine what model and brand best suit your requirements.
Choosing the Right Athletic Shoes for You
The first thing you need to understand is that people run in different ways during various sports and physical activities. When picking a pair of shoes for exercise or any activity, make sure to take into consideration your precise running manner as well as your personal preferences.
For example, lighter runners might prefer lightweight shoes. Heavier runners, on the other hand, might want heavy shoes that offer more padding. Different types of gait might require different shapes of shoes or inner soles. Getting your gait professionally checked and analyzed can help you to determine what works best for your feet.
What are Athletic Shoes?
Athletic shoes is a term that covers a wide range of footwear designed for various sports activities. From running to basketball, there are plenty of shoes that can be considered athletic shoes. Some shoe models can be used for multiple physical activities, while others are specifically designed for particular sports.
Now, the majority of athletic shoes easily available in the market are classified as running shoes – even if they are versatile. These are lighter weight shoes that generally provide a high level of cushioning to protect your feet from the strong force of impact while running. These shoes also provide a high level of support for your feet so they can maintain a healthy and stable posture through physical activities.
Qualities to Look for in Athletic Shoes
Think of your athletic shoes as one of the fundamental items on your fitness journey to a healthier and happier lifestyle. Keeping that in mind, there are a number of qualities you need to consider when you are looking for this type of shoe for yourself.
Choose a pair based on activity
As mentioned earlier, there are a lot of shoes that come in the category of athletic shoes. These include basketball shoes for basketball, tennis shoes for tennis, trail running shoes for the trail, regular running shoes – the list can go on and on. While this might seem like the sportswear industry labeling different shoe models and calling them suitable for various purposes, it is not a strategy to get you to buy more shoes.
Various manufacturers design specific shoes for different sports so that athletes are able to perform better and reduce the likelihood of injuries. They use different types of materials to make sure the shoes last longer.
For instance, a shoe designed purely for basketball will likely have a flat rubber sole. It is designed to provide traction on a flat and smooth surface for agile maneuvering at quick speeds. This shoe will not be able to perform well on a trail with lots of debris and rocks. Trail running shoes tend to be heavier, with greater grip on the soles due to the use of a durable material.
The best pair of athletic shoes for you might not suit someone else. When you get the right shoes for a certain activity, you are not just improving your ability to perform that activity, but you are also reducing the risk of injury.
A trail running shoe will offer support to your feet and ankles in a way that will help you deal with the rigors of trail running as opposed to a volleyball shoe.
Replace shoes on time
While we have not yet gotten to the point where you can actually buy the best athletic shoes, this is important information. As you keep using your athletic shoes, the material deteriorates, and the shoes' effectiveness reduces. As the interior cushioning breaks down, your body starts to feel the effects. A common way to tell that you need a new pair of running shoes is when you start experiencing shin splints. The wear down of the cushioning takes a toll on the lower body, contributing to aches in the knees, shins, and hips.
According to research and advice from the American Academy of Podiatric Sports Medicine, here are a few tips that can help you to decide when to replace your shoes:
When there is noticeable wear to the mid sole area. The shoes will start to look uneven when you place them on an even surface.
After around 300 to 500 miles of running or walking.
After roughly 60 hours of playing basketball, playing tennis, aerobics, or other similar sports.
If you use your athletic shoes regularly, you should look out for the signs of wear and tear to figure out when to get a new pair. However, if you do not use them regularly, then the time to replace them might come after a long time. That said, using them infrequently does not mean you can stick with one pair for the rest of your life.
Replacing your shoes might be a little expensive, but if it can save you from injury and the cost of medical care, we think the replacement cost is definitely worth it.
Set your budget
You can get a pair of athletic shoes anywhere from $40 to $400. The last thing you want to do is to go home with a pair you fell in love with, only to be stuck with a credit card bill that completely offset your financial goals.
Before you start looking for a pair of athletic shoes, you need to keep a budget in mind. If you know your limit is $200, do not even consider getting the one that is more expensive than that. And no, going for the cheapest option is not ideal either. You get what you pay for, right?
The trick is to find a middle ground. Keeping your budget in mind, look for shoes with qualities akin to the ones that the most expensive pairs have. Set a budget reasonably within a comfortable spending range and stick to it religiously.
Check the return policy
Before you add the shoes to the cart and finalize your order, check if there is a return policy and what the warranty is like. Some sellers are incredibly accommodating and they give their customers up to 30 days to return the shoes, even if they have been worn. This can come in handy if you get a pair and it does not turn out to be what you wanted.
Many people order shoes online and that means they do not get a chance to try on the shoes before buying them. If you are thinking of ordering athletic shoes online, what if the shoes are completely different from what you have in mind? You don't want your hard-earned money to go to waste, right?
There is also the odd chance that the shoes you purchased are slightly defective or they have performance issues, which they shouldn't. It is only through a comprehensive warranty that you can replace the shoes without a hassle.
Get the right fit
Now let's get to the shoes themselves. The fit is a very important factor for buying any kind of shoes, be it casual, formal or athletic. If you want to use your shoes for longer periods of time, their fit matters a lot. It is a good idea to get a pair that is slightly bigger than your standard size. This will allow you to maintain a good fit in case your feet swell up from performing athletic activities.
When it comes to sports like basketball, you might want to consider something closer to your actual size. As there is ample lateral movement involved in those sports, big shoes might make your feet slide from side to side– something you want to avoid while making high speed turns and maneuvers.
A properly designed athletic shoe has the ability to accommodate your foot, based on its contours very well. The right fit of a shoe depends on many different factors, which include but are not limited to, the features of the upper section material, the shape of the shoe, and the cushioning and closure system used.
A good shoe fit will provide you the perfect platform to engage in different sports activities without any issue.
Comfort levels
Speaking of the right fit, we now come to the comfort levels. This is arguably the most important factor you need to look for in a pair of athletic shoes. Your shoes should not just give a good fit, but they need to be comfortable so you can wear them for long periods while engaging in sports or any physical activity.
In the long run, there is nothing worse for an athlete whose shoes do not support their feet. Aching feet and general foot pain are actually the primary causes of several long-term health problems. Shoes with inefficient cushioning can cause a multitude of complications that can lead to injuries. Needless to say, this can adversely affect the quality of your life.
Here are some of the most common injuries that you can avoid by wearing the right pair of shoes:
Runner's Knee: this can happen to any runner and is caused by constant overtraining. It's an injury where the cartilage in your knees gets damaged. There are several ways to avoid this issue, and the best way is to soften the force of impact on your knees through ideal cushioning.
Shin Splints: Shin splints refers to the throbbing ache in your shins due to swelling or other complications that can arise due to too much stress on your legs. This can happen when your legs go through a shock of changing the regular activity your legs are used to. This can be minimized by gradual training or with shoes that have plenty of cushioning.
Stress Fractures: Stress fractures are tiny fractures that can occur in the bones as a consequence of constant shock. Shoes with high cushioning can soften the impact of your feet landing on the ground, preventing the chances of developing these hairline fractures.
Achilles tendonitis: The Achilles tendon in your body may act up when there is a lot of stress on your feet. The tendon can stiffen up, experience a lot of pain, and cause you chronic or persistent pain or discomfort. Wearing a pair of shoes with good cushioning can prevent this from happening.
Plantar fasciitis: The most well-known and common injury that happens to people who love to remain fit is plantar fasciitis. This is the inflammation of the tissue, which extends from the bottom of the feet. While there are plenty of reasons that this can happen, wearing worn-out shoes, or shoes without the right level of padding underneath the feet are among the main contributors to this condition.
The inner cushioning of the upper section, footbed, and other cushioning aspects like the padded tongue and collar are just as important as the midsole. With athletic shoes, it is generally better to have more cushioning.
Your feet will take a pounding, regardless of which athletic activity you go for, especially if you are running over long distances. The cushioning counteracts the shock your feet will feel. Proper padding will dampen the impact, but cushioning is not the only thing.
Too much cushioning can add a lot of weight to the shoe. If your underfoot has no pushback and your feet just seem to sink in with every step, any athletic activity will be hampered by it. If there is too much cushioning, you risk losing stability.
It is important to find a good balance. Your shoes should provide you with as much cushioning as the activity you use them for requires.
Flexibility should be on point
When you are picking out a pair of athletic shoes, flexibility is an important factor to think about. You want something that will allow your feet to move in different directions when playing the sport. If your shoe is not flexible enough for the sport, it will affect your freedom of movement, comfort and safety.
That does come with a trade-off. Too much flexibility means a compromise on the stability and support of the shoe. It is not always necessary, but it can happen. Flexible shoes are also often less durable than the sturdier ones. It is important to find the right balance between sturdiness and flexibility, but you should never go for shoes that offer inadequate flexibility.
Adequate support
Just like with regular footwear, your athletic shoes should support your feet in the right places. Excessive joint pain and chronic back issues happen because of insufficiently supportive shoes. This is why everybody should also be aware of the type of shoes they need. There are a few types of athletic shoes you can choose from. They are categorized as the following:
Neutral: These shoes have the same density on the midsole, both on the inner side (towards the arch) and the outer side of the foot. They are made for users that have normal arches. They do not create any limit in the way your foot lands on the ground or takes off – they are also the most commonly available type of shoe. Neutral shoes typically do not come with removable inner soles that you can replace with custom orthotics for a customized feel.
It is important to find a good balance. Your shoes should provide you with as much cushioning as a certain activity requires.
Stability: People that have low arches or almost flat feet often require more support in their arches so that they can prevent their feet from rolling inwards. People whose feet tend to roll inwards are called overpronators. Stability shoes help prevent the issues that can arise from daily exercises for overpronators.
Traction
When you are out for a jog or a run, you may have to face a lot of different environments. You need a pair of athletic shoes that can grip the ground properly through all those environments so that you can get maximum benefits from the physical activity. The type of material used for the outer sole and the shape of the indentations in the shoes can determine how they will grip different types of surfaces.
More grooves mean more traction. Typically, athletic shoes have outer soles made of certain kind of rubber since the material can naturally grip the ground well. Leather soles, on the contrary, do not perform very well because they have poor traction.
Weight
As discussed earlier, the weight of the shoes also makes a major difference when you are picking out a pair of athletic shoes. If you are going for long-distance running but you are lightweight, wearing ultra heavy footwear meant for construction work or cold weather can be severely counterproductive as opposed to lightweight shoes with adequate cushioning.
At the same time, if you are heavy and you are going for very intense physical exercises, a lightweight shoe with minimal padding can be highly detrimental to your foot health.
The trick is to find the right balance here. If your feet are likely to experience a challenging time (due to your weight or the type of athletic activity), you need more cushioning. If your feet do not go through a lot of strain (lightweight and simple physical activity), you can stick with a lighter pair with less cushioning.
Durability
The durability of shoes is a no-brainer. Nobody wants to buy a shoe that will not last them more than a few weeks. We all want something that can stand the test of time, and when you are choosing the best athletic shoes, durability will be among the top considerations. If the pair you are considering passes all the other conditions, but it is not durable, you should not waste your money on it.
The type of activity you plan to use your shoes for also makes a difference here. For instance, a sticky rubber-soled basketball shoe is ideal for use on the court, but it cannot withstand the harsh conditions on a trail for very long.
Read Also: Best Workout Shoes for Women
Our Top Picks
Best Overall Athletic Shoes: ASICS Gel Kayano 25
Best Premium Quality Athletic Shoes Adidas Ultra Boost 19
Best Value Athletic Shoes: Nike Air Zoom Pegasus 35
---
Best Athletic Shoes
After conducting hours of research, we have compiled this list that contains reviews of some of the top shoes in the athletic shoe category. By the time you are done reading these reviews and comparing them to all the information mentioned in the guide, you will not just become an expert on athletic shoes – you will know exactly which pair to get for yourself.
One of the best athletic shoes that we have seen, the ASICS Gel Kayano continues to impress athletes at all levels. The first entry on this list is the latest version of an athletic shoe that has been around for 25 years. This pair offers great stability to users and is designed to withstand tough road conditions. The upper section of the shoe gives you a comfortable fit, and it even comes in a width size suitable for overpronators.
The Gel cushioning is ASICS' pride and joy. You can find that among the many technologically- advanced aspects of this athletic shoe. The shoes have a jacquard mesh upper that is both lightweight and breathable. The material allows for more room than the previous versions of the shoe, and it has synthetic overlays that provide strong structural support for the foot.
There is an external heel counter in the shoe that locks your heel in place for better stability while running. The double-layered memory foam provides you with a more personalized fit and feels, as well as a high level of protection from blistering as compared to rubber. Also, the eyelet system in this model's lace closure allows the tightening of the laces. When doing this, you will not feel too much pressure on the top of your foot. Similarly, the pair's padded mesh tongue ensures hot air to escape during running.
The shoes offer plenty in terms of cushioning. The forefoot and rearfoot sections already have Gel support. The FluidRide foam and Flytefoam ensure excellent shock absorption and energy return for the underfoot area. The Dynamic DuoMax system provides phenomenal arch support. The outer sole is made from abrasion-resistant rubber that works well on a variety of surfaces, be it a running trail or the gym.
Pros:
Jacquard mesh upper
Abrasion-resistant outer sole
Triple density foam
Gel cushioning in the forefoot and rearfoot areas
Heel locking mechanism
Cons:
Unsuitable for high-speed training
Mesh durability is questionable
Breathability is a slight issue
---
When the Ultra Boost series by Adidas came out in 2015, the whole world went crazy over them. While being Kanye's favorite might have been a big contributor to their popularity, there are several more reasons to love these shoes. They feature a host of the most premium features that make them one of the best pair of athletic shoes you can get your hands on.
As the second entry on the list of the best athletic shoes, the latest version of the Ultra Boost has many admirable qualities, with the bootie construction being one of them. This construction method ensures a better fit and eliminates the need for a bulky collar. The shoes will feel like socks on your feet, wrapping your ankle area with a secure yet comfortable fit.
The midfoot cage is made using thermoplastic polyurethane. It gives that area of the foot a more lightweight yet secure saddle. It helps your lacing system work better to lock your feet into the shoes. The external heel counter of the shoe also uses less material as compared to the previous version without compromising heel stability.
The Boost midsole foam of this incredible pair keeps your feet cushioned on long runs while providing an ample amount of feedback that can help you to keep going. The Torsion Spring improves stability while landing and launch into the next stride. The removable inner sole allows you to add custom orthotics for a more tailor-made feel.
Pros:
Primeknit upper construction
Continental rubber outer sole
Boost cushioning
Lightweight midfoot cage
Cons:
Shoes are a little expensive
Cage lacks breathability
Expensive shoes
---
The manufacturer markets the Nike Air Zoom Pegasus as a pair of running shoes for everybody. With over 30 years of being in the production line, the 35th version of the shoe is proof that Nike definitely has been doing something right with this model. The latest version is a neutral running shoe designed for road conditions. Along with your daily runs, you can also use it for a full-length marathon all the same.
These shoes outshine a lot of the other pairs due to their ability to perform well on a wide range of ground conditions. You can wear them on the treadmill to enhance your performance just as easily as you can use them for trail running. There are plenty of reasons to like the Pegasus' 35th version.
The pair's upper is highly breathable, as you can expect from Nike. The collar is higher and wraps firmly around your ankle for a more secure fit. The best part of the collar is that it is turned outwards to offer better protection for your Achilles tendon. The profile of the upper is quite sleek and the reduced bulkiness works well with the Flywire cables for better support. These qualities of the upper section construction provide you with the kind of fit that can be considered unique to Nike shoes.
The pair's midsole has a full-length Air Zoom foam unit that contains air. It cushions each of the landings without fail and adds negligible weight to the shoe. The cashed Cushlon carrier offers a shock absorption system that gives quite a decent pushback. This midsole shock absorption system does not wear out as easily as most others do. These shoes are also well-known for their durability. Nike fans will definitely fall in love with the Pegasus 35.
Pros:
Mesh upper construction
Flywire cables
Duralon outer sole
Cushlon midsole
Full-length Air Zoom unit
Cons:
Not a very snug fit
Needs a little time to break in
Midsole creasing is a slight issue
---
The Brooks Adrenaline GTS' latest version is a delight for people who enjoy running fast without feeling pressure on their feet. The Adrenaline series is one of the crowning achievements of the brand. It is one of the best running shoes in the market, which is capable of catering to a variety of different foot shapes. The Adrenaline GTS comes in four different widths: normal, narrow, wide and extra-wide. This means, no matter what your pronation type is, there is a version of the shoe out there for you.
The GuideRails Holistic Support System on the 19th version of the GTS is a massive update from its previous versions. Due to this update, the shoes ensure proper alignment for your feet when you wear them. This does not just help prevent foot pain, but it also helps reduce the force of impact on your knees – something that many overpronators experience. The cushioning system of this pair uses an environmentally-friendly BioMoGo DNA, which absorbs energy and provides ample energy return.
The Heel Loft System of this model protects people that have a tendency to land on their heels while they are running. The engineered mesh upper is light and breathable, fitting the foot better according to its natural contours. The tongue and collar are padded, while a 3D printed midfoot overlay keeps the shoes structurally stable. You will not have to worry about your feet moving from their place within the shoes.
The outer sole is made with blown rubber that offers a great balance between flexibility and sturdiness while maintaining good shock absorption.
Pros:
Engineered mesh upper construction
GuideRails Holistic Support
Blown rubber outer sole
BioMoGo DNA cushioning
Cons:
Tend to be quite squeaky
Too soft for some users
Runs half a size smaller than standard shoes
---
The Brooks Adrenaline GTS series is not the only line that is one of the best athletic shoes you can buy. The Brooks Ghost series has also maintained popularity among runners. A shoe with a stretchy mesh upper that is breathable, flexible and supportive, all in one, the Ghost 11 is a serious contender for one of the best athletic shoes in the market right now.
The latest version of the shoe features plenty of improvements from its previous versions. The heel area with the DNA Loft is a particular winner. The heel area experiences the most force upon landing for runners with a heel-first strike, as these shoes offer maximum protection in that area. These shoes are made for runners with normal to high arches.
The BioMoGo DNA midsole works well with the DNA Loft heel to deliver an overall soft experience for your underfoot. It provides a much-improved fluidity between strides compared to its predecessors. The sewn-toe bumper has been taken out of this version for an entirely mesh upper construction. In addition, the inner reinforcements mold to the shape of the foot and stabilize your movement without imposing constrictions on your foot movement.
These shoes have a higher up lacing closure to place less pressure on the midfoot area while allowing you to maintain a secure fit. You can lace them up as tight as you want and not feel any additional pressure on your metatarsals. These are appropriately considered the flagship shoes for Brooks.
Pros:
BioMoGo DNA Midsole
DNA Loft heel pad
Improved lacing system
Higher up lacing system
Stretchy mesh upper
Cons:
Slightly on the heavier side due to cushioning
Heel might be too soft for some users
---
The Speedcross 4 shoes are a very respectable entry on the list of the best athletic shoes. The brand is not as big as the likes of Nike and Adidas, but it offers amazing features that can give them a good amount of competition. The fourth version of the Speedcross series, these shoes feature a quick-lace system that allows you to fasten the shoes quickly with a more secure fit. The lace pocket allows you to store the shoelaces without worrying about them getting caught under your feet.
The easy on and easy off capability makes these shoes very convenient, but that is not all there is to like about them. These shoes also offer a more precise foothold using Salomon's Sensifit technology that cradles your foot from the midsole all the way up to the lacing system. When you wear these, you will feel like these shoes were made for your feet due to the firm fit you will get. The Ortholite foam allows the shoes to keep your feet cool and dry with adequate cushioning.
The anti-debris mesh liner keeps the debris out from between the foot and footbed, and it allows the airflow to remain consistent within the shoes. These are a bargain as compared to some of the other trail running shoes out there, which cannot compare to its performance.
Pros:
One-pull tightening
EVA midsole
Deep lugs
Lace pocket
Cons:
---
New Balance is a well-known brand among running shoe buyers. The company has been producing excellent athletic shoes for a while and the New Balance 990v4 is its fourth edition of an incredible pair of shoes. The 990v4 is one of the most popular running shoes. The pair's pigskin and mesh construction for the upper section stands out on their own.
The combination of leather and mesh allows the feet to get plenty of airflow, maintain a decent amount of stability, while giving wearers a sturdy and durable pair of running shoes. These shoes might not be much in terms of their looks but if you want high performance, they are an ideal pair.
Their dual-density foam collar cradles the ankle and provides soft cushioning to prevent rubbing and chafing. Your Achilles tendon will be safe and sound with these shoes. The pair provides midfoot stability, which makes them great for people with low arches or even those with flat feet. This will help prevent overpronation and align the footwell to absorb the force of impact while running.
But, all the positive qualities of this pair come with a catch. They are one of the most expensive running shoes, and might not fit everybody's budget. Some may even argue that their price might be too much for what they offer.
Pros:
Dual-density foam collar
Pigskin and mesh construction
Durable construction
Cons:
Expensive shoes
Tends to run narrow
---
If you want a running experience where every foot strike is like taking a step on a cloud and fluidly transitioning into the next, you might want to compromise any sleek or minimal expectations. The bulky and incredibly soft Hoka One One Bondi 6 is a force to be reckoned with. People with different pronation types will love these shoes, and that is a rare quality among athletic shoes.
The model may have a high heel at 36mm, but the bulkiness does not add the kind of weight you would expect from these shoes. The mesh upper construction uses a combination of open and closed weaves to achieve a proper balance of support, flexibility, and breathability. 3D printed and sewn reinforcements allow the shoes to maintain structural integrity as well as enhance durability for a more secure run.
An EVA midsole is used in these maximalist athletic shoes, which provide a good amount of energy return. The outer sole is strategically covered with abrasion-resistant rubber to keep the weight low but durability high on a variety of surfaces, particularly asphalt.
Pros:
Open mesh upper section
Abrasion-resistant outer sole
EVA foam midsole
Meta rocker shape for smoother transitions
Cons:
Unsuitable for high-speed training
Size runs narrow
Uncomfortable tongue
---
The latest among the flagship shoes made by Salomon, Sense Ride 2 are trail running shoes. That being said, there are plenty of reasons they are widely loved. The cushioned sole and protective features, along with a good fit, make them a pair you can count on.
Neutral pronators, in particular, will love these shoes because of their design. The upper section is made using a stretchy mesh that keeps your feet dry and cool. The printed overlays ensure stability and protection within the shoes. The overlays also provide a comfortable and customized feel, while the EndoFit sleeve ensures a sock-like feel, despite the overlays.
The Vibe shock absorption system provides decent pushback for high energy return without compromising shock absorption. The Profeel Film on the shoes protects your feet on unpredictable terrain. If you are really into trail running, these shoes come in as one of the best choices to go for.
Pros:
Breathable mesh upper
Contagrip outer sole
Excellent protection
Vibe shock absorption
Cons:
Shoes tend to run a little narrow
---
If you're familiar with the brand Mizuno, you probably know about the trademark supportive and shock absorption technologies used in their products. The Mizuno Waveknit Rider 22 is a shoe for people who want to take advantage of those qualities. The pair offers more than a simple mesh upper for buyers. The waveknit version of the shoes provides a better fit than the previous iterations of the shoes. The stretch fibers woven into the shoes ensure a good amount of support balanced by flexibility.
These neutral shoes boast low weight and plenty of breathability, something that long-distance runners will definitely appreciate. Thanks to the open-knit tongue, the pair offers enhanced airflow. Additionally, the sock liner of the shoe hugs the arch, thereby contributing to more support within these shoes. The outer sole and midsole are also one of the strongest features of these shoes.
The midsole is made with Mizuno's lightweight and responsive material that absorbs shock but provides great energy return. The Pebax insert in the heel of these shoes also works with the rest of the shock absorption system to offer better protection for runners with the heel first strikes.
Pros:
Waveknit upper
U4ic Midsole
Parallel Cloudwave shock absorption
Blown and carbon rubber outer sole
Cons:
Size smaller than standard
No wide sizes
May heat up for some users over extended use
---
The Best of the Best
So, have you selected the perfect athletic shoes for yourself? No? Don't worry. Even after reading this comprehensive guide, you may find it difficult to choose. This is why we have mentioned our top picks in three different categories to help you make the right purchase decision.
Best Overall Athletic Shoes
Our best pick is the ASICS Gel Kayano 25. These shoes offer a range of amazing features at a reasonable price.
Best Premium Quality Athletic Shoes
In terms of the best quality, the Adidas Ultra Boost 19 is our top pick. The shoes come with a high price tag, but they are not the most expensive shoes that we have reviewed so far. If you are looking to invest in premium quality shoes, this is the pair you need!
Best Value Aerobic Shoes
It is surprising to see a Nike shoe as a best value option, but the Nike Air Zoom Pegasus 35 has a somewhat lower price as compared to others on the list. It goes without saying that this pair of shoes has something in store for everyone.