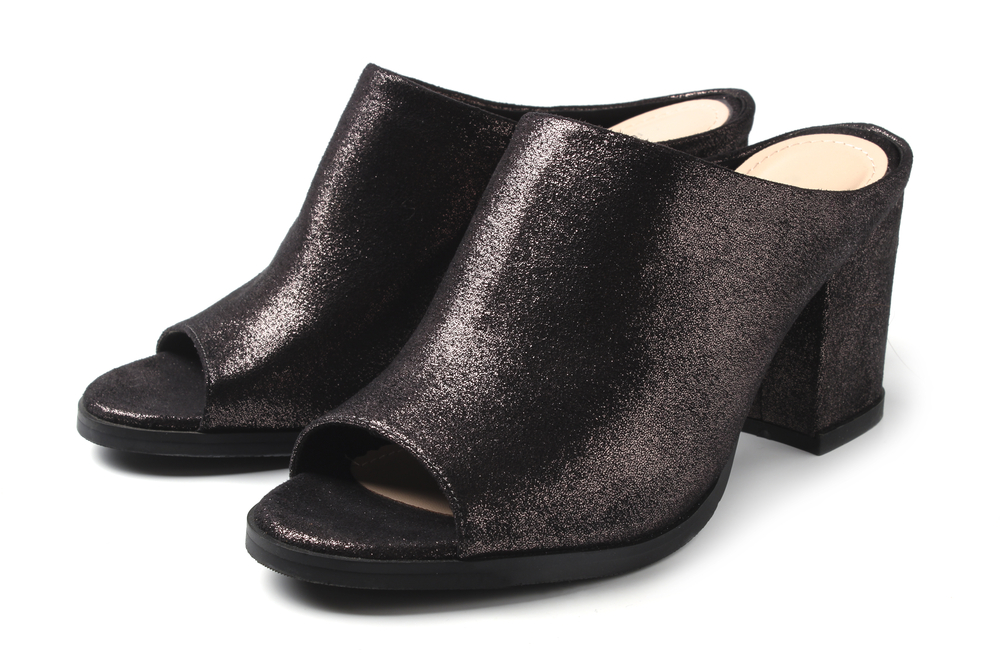 If you have bunions, we totally understand why you're here. You want to find yourself a fashionable and cute high heel that's not going to cause you massive amounts of pain. This venture can be a tricky one for someone in your situation; bunions can be super painful, and they make finding shoes seem impossible. Best High Heels for Bunions.
Just because you suffer from bunions doesn't mean you have to give up your fashion sense! The good news is that we have found several pairs of high heels that might work for you – even with your bunions.
If you're short on time, you can take a quick glance at our list of top three high heel choices for women with bunions.
Our Top Picks
If you have some spare time on your hands, stick around to learn more about bunions and read about some more fabulous pairs of high heels that can work with you rather than against you.
What Are Bunions?
Medical sites describe bunions as a "bony, often painful hump at the base of the big toe." This bump on your foot occurs due to the big toe consistently leaning inward towards your other toes. It's natural for your feet to be shaped like this, but over time, this leaning can cause the base of your big toe to push outward – which ultimately causes the bunion.
Not only are these bumps considered unsightly by many, but they can cause significant amounts of pain. Because a bunion forms at the joint of your foot that bends when you walk, you naturally put all of your body weight right on the spot of the bunion.
In addition, since the bunion sticks out further than the natural curve of your foot, it is likely rubbing against your shoes as you move around. This constant rubbing can also deliver calluses – another painful and visually unappealing result.
Most people can tell when they have a bunion (or two) by merely looking at the shape of their feet. If you see that you have a bony bump just where your big toe connects to the rest of your foot, then you may have a bunion.
Those who have bunions will also probably experience pain when they walk. It may feel tender to touch and can even swell and turn red.
High Heels and Bunions
Women are more likely to develop bunions than men, and much of that has to do with the types of shoes that we tend to wear.
In fact, high heels tend to be the biggest culprit of all when it comes to medical issues of the feet.
For starters, high heels put large amounts of pressure on the ball of your foot or the forefoot. The higher the heel you wear, the more weight you aim in that direction. Over time, this pressure can amount to issues like hammertoes, knee pain, lower back pain, and, yes, bunions.
High heels also often have a narrow toe box, which can deliver adverse effects on your feet. The narrow point of a heel squeezes your toes together and can cause your feet to take on the shape of your shoes – which is far from natural.
When you add the two together – the squeezing of your toes and the pressure on the ball of your foot – you are very likely to find yourself in a painful situation. Bunions are one of the many results that may come from this.
So, what does this mean for women who enjoy wearing high heels?
While there is a certain risk in sporting a shoe with a tall heel and a narrow design, it doesn't mean that you have to go to your closet and throw away all of your Jimmy Choos.
The American Orthopedic Foot and Ankle Society has a few tips that can help you lessen your pain and decrease your risk of injury or health issues:
Try to go shoe shopping towards the end of the day. Your feet will be at their largest because they swell throughout the day as you walk on them. Your feet can actually swell up to 8%, so buying your shoes at this time will ensure your feet have plenty of room.
Do not wear the same pairs of shoes every day. You may love one pair of heels more than another style, but favoring them can mean consistent pressure on the ball of your feet. Try to alternate between your heels and a nice pair of flats to the office.
Match your shoes to the activities of the day. If you want to rock your high heels at the office on a day when you intend to sit for long periods of time, you will probably do just fine. However, those same heels may not be the best choice for a walking tour of the city.
Keep a spare pair of comfortable shoes at your desk at work. No one is saying that you should sacrifice your keen sense of style – but also, no one can see your feet under your desk. Switch shoes as your work if they're bothering you. You can also opt to kick off your shoes and go barefoot as you work, only putting them back on when you need to stand up.
If you find yourself with consistent foot pain, don't ignore it. Your feet shouldn't hurt on a regular basis, so take your pain as a sign to call your doctor and schedule an appointment. The earlier you take care of it, the less discomfort you are likely to experience.
Some foot issues – even bunions – can eventually lead to foot surgery, so it's crucial that you address the problem as early as you can. Use these tips to be proactive if you're someone who enjoys boasting those sexy high heels.
What to Look for in a High Heel
Many people with bunions are likely to give up trying high heels altogether. For those of you looking to put up a fight, there are a few details you should consider when looking for new shoes.
The Two-Inch Rule
If high heels are indeed what makes you happy, then you shouldn't have to sacrifice them because of the pain. The best thing you can do for yourself to minimize any discomfort you might experience is to stick with heels that are two inches high or lower.
This may come as a disappointment for someone who loves to tower over everyone she meets, but it's the smartest route to take.
If you insist upon going higher, then you should seriously enforce a limited amount of time wearing them. You certainly shouldn't wear them every single day, but you should also try only to wear them for a few hours.
You can also look for a shoe that has a decent platform. Platform shoes reduce the pitch of your foot or the slope from your toe to your heel. With a platform, you can still get the height you desire while making the angle of your foot less dramatic. Doing so will put less pressure on the ball of your foot.
Heel Type
Even though that thin, three-inch spike of a stiletto looks fantastic and makes you feel sexy, it's probably not the best choice for someone who is dealing with bunions.
Instead of a super-thin high heel, you should reach for shoes that have thicker heels. Stilettos don't provide much stability when you walk – it's really an art to be able to navigate in those shoes. A thicker heel will allow you to walk at a normal gait and will reduce the pressure put on your toes.
Stilettos basically force you to put lots of pressure on your toes, which is exactly what someone with bunions should not be doing.
Material
The material of your shoe is also significant. The best kind of material you can reach for is leather. Leather is a natural product that lets your feet breathe a little more than other synthetic materials. Over time and the more you wear your shoes, the leather will stretch and become more flexible, giving your foot more room and less squeeze.
That being said, it's also essential to break your shoes in. It's never a good idea to buy a brand-new pair of shoes and wear them out dancing that very night. Your shoes are bound to be a little stiff and perhaps a little snug, so give yourself plenty of time to stretch them out.
You can accomplish this by putting on a pair of socks and throwing your shoes on. Wear them around your house for a little while throughout the day to allow them to stretch and even form to your foot a little bit.
Plus, while you're doing this, you can be practicing walking in them. It never hurts to get a little extra experience before you wear new high heels to your office Christmas party.
Open-Toe Shoes
Consider getting yourself a pair of open-toe shoes rather than close-toe. Though close-toe may be a more suitable choice for the colder months of winter, open-toe shoes actually give you a little bit more room.
Not only does this extra room let your toes spread a little more, but it also gives you a tiny bit more space for your bunion. As we know, a bunion sticks out a tad from your natural foot shape, so some extra room can help alleviate pressure, pain, and rubbing that may occur in a tighter heel.
Wider Shoes
Even if you have a narrow foot shape, you may need to start taking a look at the broader sizes once you begin to notice that you have bunions. Because bunions stick out from the side of your foot, you may be better suited to the wide sizes for the first time in your life.
Go for shoes in your size that have the little "W" next to them. For example, if you used to be a size 7, give it a shot and try on a 7W. The extra space on the side of the shoe won't affect your shoe length, but it will provide you with some more space so that your bunion doesn't suffer from the pressure of a narrower shoe.
Wider shoe sizes may not be a necessity for you, but you should also consider buying high heels that don't have such a narrow point on the front. Pointed toes might be all the rage, but they're only going to make your bunion pain worse.
Look for a fuller, more rounded toe instead. These types of high heels will give you some extra space rather than squeezing all of your toes together and forcing your bunion into a tight place.
Cushioning
There are so many shoes these days that are geared towards comfort, so it shouldn't be too much of a hassle to find a high heel that includes a little bit of cushioning. The ideal high heel option for you would be one that includes a cushioned sole – perhaps one that uses gel or memory foam.
These kinds of shoes not only give you a soft cushion that feels nice, but they offer much more support than regular soles.
Support is vital for absolutely anyone who is looking for the best pair of shoes, so someone with bunions should consider it a necessity. Rather than slamming the ball of your foot flat against the ground for hours on end, look for a shoe that can give you a little relief from that motion.
Read Also: Best Leather Sandals
The Best High Heels for Bunions
It's always easier to pick the right product for you when you know what to look for, which is why we went through some features before we hit the shoes themselves.
Now that we have a little more information, we can get to the fun part where we scroll through our top choices for high heels for women with bunions. Enjoy!
The L'Artiste by Spring Step is a high-quality shoe that is especially suitable for anyone with a great sense of fashion and a flair for the unique. The exquisite shoes are hand-painted and designed with great detail and a sharp approach to style.
With perforated leather and a scalloped-shaped upper, this mary-jane reminiscent shoe is adorable, chic, and function.
The heel boasts a full toe box, making it an excellent choice for anyone who has bunions. Not only that, but the heel of the shoe is a modest two and a quarter inches and features a thick, boxy design rather than a thin stiletto. Both of these details make the shoes extremely easy to walk in, promoting stability and safety and removing pressure from the ball of your foot.
The leather design means that, over time, these shoes will stretch to meet the needs of your feet perfectly. In addition, you can use the beautifully crafted brushed gold metal buckle for an adjustable fit.
These adorable shoes let your feet breath through both its perforated upper and open design. Available in four different colors, anyone can display their unique style and match to their favorite parts of their wardrobe.
Pros:
The wide toe box is perfect for those with bunions, delivering more space and comfort
The adjustable strap gives the best fit to accommodate for smaller ankles
The thick stacked heel makes walking leisurely, providing the wearer with stability and balance
Fashionable design is unique and cute
Heel height is an appropriate level for comfort
Cons:
There is not a padded sole
Shoe emanates a chemical smell out of the box
There's nothing in this world quite as classic as an all-leather pump. This Josef Seibel Dress Pump is made from 100% premium full-grain leather and features a soft leather lining. This material allows your foot to shape and stretch the shoe as you wear it, ultimately reaching the perfect fit.
The ingenious shape of the toe box comes to an almost-point, giving you the look of a point heel without the tight quarters that can scrunch and squeeze your toes uncomfortably.
Though the look is quite basic and simple, there's an air of elegance and class that surrounds this design. The closed-toe style is timeless, while the open layout between the upper and the heel adds a touch of uniqueness.
A single strap around the ankle ensures that you get the best fit possible. It also allows wearers with bunions to order a wider size without having to worry about the fit of the rest of the foot. Use the strap to tighten the top, while the wider bottom accommodates your moderate to mild bunions.
The small, thick heel is similar to that of a kitten heel, reaching about just one inch in height. With a square shape, wearers get to add a touch of additional height while maintaining stability, balance, and comfort.
Pros:
Toe box offers plenty of room, making it a great fit for bunions
The small heel delivers style without added pressure to the ball of the foot
The leather design will stretch and mold to the perfect fit
The ankle strap is great for adjusting the size
Both dressy and comfortable
Cons:
Style is a bit plain
No extra padding or support
Some women prefer a little bit of variety in their everyday wardrobe, but that can be a tall feat to conquer when it comes to buying heels with bunions in the mix. Luckily, the Vaneli Dayle Dress Pump offers both the comfort and style you're searching for.
With ten different color options – including the ever-coveted and always fashionable red – you can't go wrong when it comes to this pump. The two and a quarter-inch heel may seem a tad high for some individuals, but it's offset by the thickness of the design. The rubber outsole on both the ball of the shoe and the heel ensures that you never slip.
The upper is made from leather, meaning that you will be able to break these babies in and let them stretch out to give you a better fit. The unique design is a perforated material that extends over the entire shoe.
In terms of comfort, you really can't beat this option. The footbed is entirely cushioned, giving you the support you need as you walk throughout your day.
Pros:
Very classy-looking, stylish shoes to match fashion expectations
Cushioned footbed delivers excellent comfort for long-term wear
The heel is thick and sturdy with a rubber bottom for grip and stability
Several color options let you choose your style
High heels that are easy to walk in regardless of age, injury, etc.
Cons:
Initial fit can be a bit snug
Does not offer the best arch support
Not all women are aware that Dansko offers shoes other than clogs. With the same high-quality design and style of a Dansko clog, you can get yourself the Liliana Wedge.
Everyone knows how comfortable wedges can be. Many of us would probably opt for a wedge over a stiletto every day of the week if we could.
The Dansko Liliana Wedge is a classy little shoe made from 100% leather. Rather than boasting a cork heel like traditional wedge shoes, this one is all leather with a rounded toe and a high-coverage upper. With a rubber sole, you get excellent support while still getting the classiest of looks.
Latex foam provides phenomenal comfort and flexibility, while the removable footbed is contoured for the best support you could ask for. This shoe also even includes TPU arch support and memory foam to ensure your foot is secure, supported, and comfortable.
From black to chestnut to teak, you can find this shoe in three different colors to match it with your wardrobe. In fact, at such a good price, you may even consider buying all three.
In general, the shoe tends to run wide, making it a great option for someone who has bunions. The rounded toe box also ensures that wearers have plenty of room for bunions, making them even more comfortable and appropriate.
Pros:
One and a quarter-inch wedge heels are very solid and easy to walk it without too much pressure on the ball of the foot
Cushioned footbeds use memory foam and give excellent arch support
The leather design is classy and comfortable and will stretch
Affordable price for a budget
Multiple color options let you express your style
Great for all-day wear
Cons:
Some women find that their heels slip out while walking
Just because your shoes are practical and functional does not mean that they have to be boring! BeautiFeel proves this point with their Mystique Dress Pump.
While you can order this heel in a classic black color, you can also choose from a few other options that really let your style shine. These heels come in bold red, elegant champagne, classy blue, and a daring and fun cheetah print.
Though the color options are a tad unconventional, the shoe design is everything but.
This practice heel measures just one and three-quarter inches high, giving you just enough to boost your height and accentuate your legs, but not so much that you fear tripping and twisting an ankle.
The heels are also squared with a rubber sole, promoting balance and ensuring that you don't slip.
With a rounded toe and a classic upper shape, no one would ever second-guess the design of this heel. The 100% leather material will quickly stretch and form to your foot for a fabulous fit. Both suede and velvet materials come as options to cover your upper, so you have the freedom to choose what you love.
Pros:
Sizes run wide, making them excellent shoes for those with bunions
Shoes offer great cushioning for added levels of comfort
Modest heel size and height are perfect for balance and stability
Several unique color options let you showcase your style
Cons:
Shoes are not available in half sizes
Higher price point for a budget
Everyone is different, so while some of us may struggle to wear higher heels with bunions, others might still be able to pull them off. The Bella Vita Nara Dress Pumps are an excellent choice for anyone who wants to rock the high heels with comfort and ease.
Measuring about three and a quarter inches, the heel on these pumps is high – but they are also very thick. This shoe features a block heel, which is much wider and thicker than that of a stiletto. The 100% leather design is sure to form to your foot, while the optional outer design offers extensive style options.
The colors and patterns range from plain almond, blue, and black to glitzy silver, gold, and leopard print. Twelve prints in total offer a wide variety of options to suit any style, from classy to extravagant.
The shape of this shoe helps you evenly distribute your weight so that you aren't putting too much pressure on your bunion, despite the shoe's high heels. The rounded toe box also ensures that you don't have to squeeze your bunion into a tight shoe.
Pros:
Several color and pattern options for every style
Large box heel delivers superb stability and balance for a high heel
Leather will stretch after some wear
Quality construction and comfort
Cons:
Shoes have very little traction on the bottom
Sizes tend to run small
Remember, we did mention earlier that open-toe shoes might make great options for someone who has a bunion. These Franco Sarto heeled sandals could be the perfect solution to your heel conundrum. With an open-toe design as well as a very open design in general, these shoes give you plenty of room to wiggle your toes.
The sandals are minimal and classy and sport a low, two-inch heel in the form of a block. Two inches is just enough to give you some added height and femininity without causing you to stumble and lose your balance.
At the same time, this height also won't put a lot of stress or pressure on the ball of your foot, so that you won't irritate your bunion.
Not only are these shoes comfortable and functional, but they are also a popular style that seems never to lose its value. Women ranging from teenagers to the elderly are rocking these shoes on a regular basis, so you'll always be "in."
These shoes are also available in several different color options such as red, hot pink, platinum, and yellow. Of course, you can also buy them in classic colors like black, navy, and tan.
Pros:
The heel is a comfortable height for both stability and style
Several color options range from classic to fun and unique
Open-toe design gives you plenty of wiggle room
Adjustable ankle straps can accommodate for wider size selection
Affordable price
Cons:
Placement of the upper strap may not work for some, depending on wear it lands around the bunion
The ankle strap can cause some discomfort while walking
When the discussion revolves around high heel shoes, there's always room to throw some boots in the mix. And what could be better than a pair of beautiful black leather booties?
While many styles of boots prove to be too narrow for those with bunions, the Clarks Emslie Monet boots feature a wide and rounded toe to ensure you get the best fit – even with those painful bunions.
The boots are also available in wide width sizing, so you can order up a bit to accommodate for the extra wideness of your toes.
These boots have a heel that is two inches in height, which is more than doable for someone with bunions. There's no reason that you should have to quit heels altogether, and the added couple of inches give these boots a feminine touch.
In addition to the practicality that you get in the basic design of these heels, you also get Clarks' Cushion Soft technology featuring an OrthoLite footbed. This unique technology provides you with top-notch comfort in every step.
Along with the glossy leather upper, the shoe hosts three side buttons for an accent and additional style. The zipper along the side makes putting them on and taking them off a breeze. Breathable, flexible, and comfortable, style never felt so good.
Pros:
Modest heel height and thickness, making the shoes easy to walk in
Exclusive comfort technology is cushioned and luxurious
The leather design is attractive, glossy, and classy
Available in wide sizes to accommodate bunions
Easy on and off with zipper operation
Cons:
No other color options available
The name of this shoe might be a bit of a mouthful, but all you need to know is that this Kenneth Cole high heel is the epitome of comfort. We all know just how comfortable a wedge can be, so it shouldn't be a surprise to see a second wedge appear on this list for bunions.
Not only is the wedge sandal extremely comfortable, but it's very stylish. The wedge comes in two colors, one light and one dark, to maximize its reach in the world of fashion.
The wedge features elastic straps around the ankle that also frame the top portion of the upper, ensuring a secure grip to your foot for easy walking. The fabric top is suede and breathable, delivering in both comfort and style.
The three-inch heel lets high heel lovers rock a taller look, but the wedge style of the heel makes walking in them super easy. These shoes are known for their excellent amounts of comfort, quality, and taste.
Pros:
Higher heel is perfect for heel lovers
The thick wedge-style heel makes walking easy and alleviates pressure on the ball of the foot
Wide upper with open-toe design lets you stretch out your toes and feet to ameliorate pain
Elastic details ensure a snug yet comfortable fit
Affordable price
Cons:
No padding in the footbed
What's better than a wedge or a pump? How about a shoe that combines both? Wedges and pumps each have their own set of strengths, but when you put the two together, you can't go wrong.
Clarks is known for its comfortable and practical shoes, and they've really hit the nail on the head this time with the Vendra Bloom Wedge Pump. A shoe that delivers both style and comfort, you'll never want to take these beauties off.
This Clark heel features the look of a classic pump with its leather/suede material and the smooth, rounded toe. The rest of the shoe matches the style of a regular pump, but it features the heel of a wedge.
The one and three-quarter-inch wedge heel gives you a modest and elegant boost of height while maintaining the integrity of the shoe. Covered in the same material as the rest of the shoe, the wedge gives you dimension without sacrificing stability or balance.
Because you're working with a wedge, you may even find these shoes easier and more comfortable to walk in than your average pair of pumps!
In addition, Clarks always delivers on a comfort level with their OrthoLite footbed, which offers cushion soft technology guaranteed to keep your feet free from pain all day long.
This heel is available in thirteen different colors, with options including dusty pink, black leather, suede grey, purple, navy, beige, and more.
Pros:
Cushion soft, OrthoLite technology offers a comfortable and supportive footbed
Combination of the wedge heel with the classic pump delivers an elegant, classy, and timeless style
The wedge makes walking, standing, and balancing extra easy
Lightweight with excellent traction for anti-slip
The rounded toe box is optimal for bunions
Cons:
Shoe sizes may be a bit off, smaller or larger
While we have already mentioned a high heel that looks very similar in style to this Allegra K shoe, this particular product offers a lower price with additional color options that you can't find with its rival above.
As we discussed previously, the chunky heeled sandal is a very popular shoe among women of all ages – hence, this shoe will never go out of style, and you will be able to rock it for as long as it lasts you.
The chunky heel comes in at just over three inches, which is plenty to give you some additional height and add to the length of your legs. However, because it is a chunky heel, it is much easier to walk in and is much more functional than the heel of a stiletto or even a thinner style.
With minimal fabric to cover your foot, you have a lessened chance of irritating your bunion. Plus, the lack of material gives the shoe a sexy vibe that will look awesome with jeans, skirts, or that little black dress you've been saving for a special occasion.
An adjustable strap at the ankle lets you tighten the shoe as needed, which is perfect for anyone who tends to order a size up to compensate with their bunions.
In addition, this sandal comes in thirteen different shades, varying in hue from black and tan to light blue, pink, red, orange, and green.
Pros:
The thick heel makes wearing the height easy
Fit well on large or wide feet
Several color options mean the ability to match with any outfit
Comfortable to wear for long periods of time with a supportive arch
Highly affordable
Cons:
Strap at the toes has no give or stretch, so placement might be an issue with bunions
No cushioning in the footbed
Conclusion
Bunions can be a real bummer – especially if you're a young adult who still wants to flaunt her style and rock those high heels. Don't be discouraged! Just because you have bunions doesn't mean you have to change your look.
The list above offers several options of high heels – some as high as three inches – that you might be able to wear, regardless of your foot pain. Everyone is different, so go ahead and check those heels out to find out for sure.
Of course, among this list, we have our solid top three favorites: the best overall, the premium product, and the best value.
Our pick for best overall is the Clarks Vendra Bloom Wedge Pump. With this shoe, you really can't go wrong. Not only do you get the best of the classic pump look, but you get the stability and reliability of a wedged heel.
On top of that, the round toe box is perfect for bunions, and the OrthoLite cushion soft technology in the footbed delivers supreme comfort for all-day wear. Over ten color options make this a versatile fashion choice.
Our choice of the premium product had to be the BeautiFeel Mystique Dress Pump. If you're willing to pay the price, then this product delivers high fashion in multiple colors with chic suede upper and a comfortable leather lining. The cushioned footbed is exactly what you need for your bunions, and the low one-inch heel is more than doing to relieve pressure.
And finally, the shoe that won the best value is the Allegra K High Chunky Heel Sandals. With a timeless style that never seems to drop in popularity, this sandal is sturdy and easy to wear. It adds an element of sexiness to any outfit, and you certainly can't beat the price – especially when you recognize the quality of the product.
Pick one of these shoes and show off your style – regardless of your bunions.