Update: ***Check out the new Christian Louboutin Fall 2012 Collection***
Here are the new styles and names released from the much anticipated Christian Louboutin Spring 2012 collection:
I will be updating this list as styles are released and as always tell you when they become available online. The PVC pumps are very interesting and I would love to have the Bis Un Bout in black suede. Pay close attention to Louboutin's US online store – new styles are being released almost daily.
PLEASE use this: My friend Roz put together a great guide to avoiding fake Louboutins and a guide to where to find the real thing.
Where to shop for current season styles: Christian Louboutin's US boutique (also has e-boutiques available for tons of countries!), Bergdorf Goodman, Net-A-Porter, Saks Fifth Avenue, Neiman Marcus & Barneys.
Bis Un Bout black suede & PVC pump: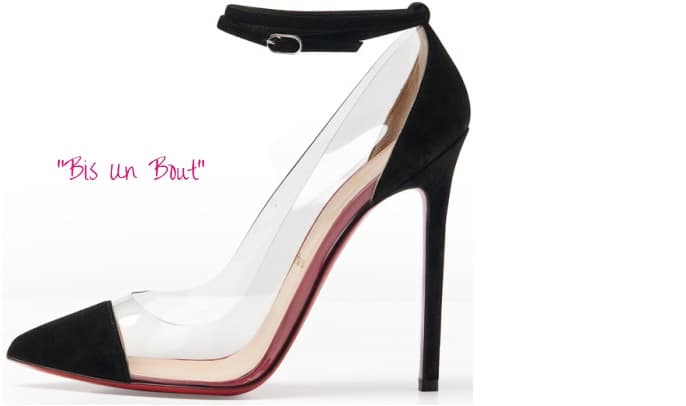 Bis Un Bout red suede & PVC pump:


Bis Un Bout yellow patent & PVC pump: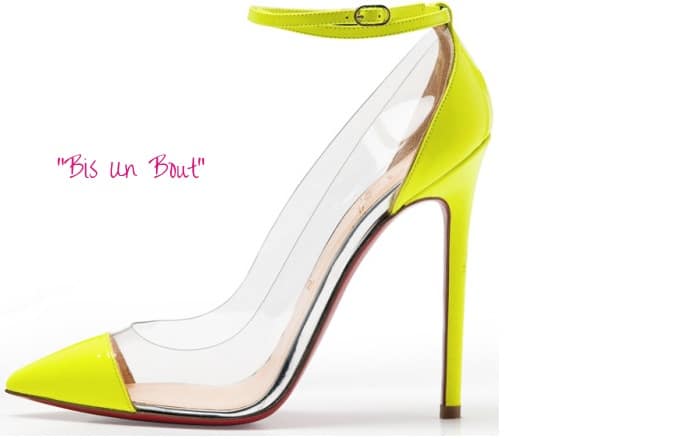 Bis Un Bout orange patent & PVC pump:


Un Palace studded python sandal:


Un Palace crystal embellished sandal :


Torerro orange embellished peep-toe pump:


Torerro blue embellished peep-toe pump:


Summerissima platform sandal:


Yellow patent Pigalle:


Lady Maxi spike sandal: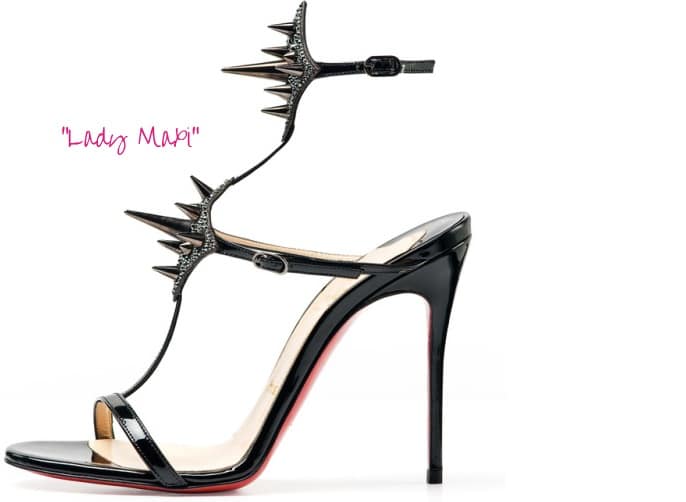 Just Piks crystal & stud embellished PVC pump:


Fifi beaded pump:


Devidas beaded platform pump:


Crosspiga patent pump:


Decupa cut-out open toe boot:


Corpus d'Orsay pump:


Melides cork wedge:


Echasse platform sandal:


Corneille red ostrich leather pump:


Marple Soft mini glitter slingback wedge:


Matrinana hot pink crepe satin peep-toe pump: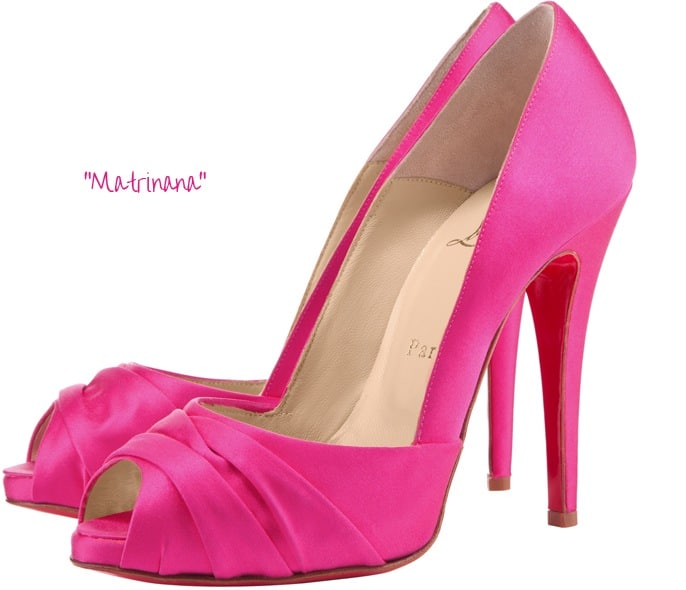 Pigalle Pollock muticolor pump:


Belle Zeppa Mandarin red suede boot:


Ron Ron Zeppa mirrored wedge:


Viola brown leather platform sandal:


Metal Nodo gold leather pump: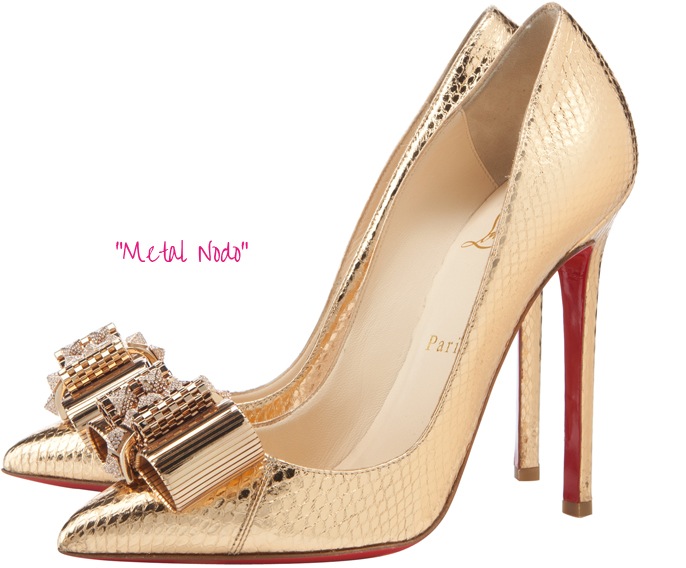 Sex with gold strass nude patent pump:


Piou Piou pink pump:


Daf Freak stitched brown leather & grey python platform pump:


Metrorita muticolor leather & grey cobra platform sandal:


Astroid spiked platform pump:


Mendoza embroidered suede platform pump:


Bollywood embroidered platform peep-toe pump with strass:


Mad Moi Top platform peep-toe:


Lady Corset suede platform:


Cheyenne red patent platform slingback: