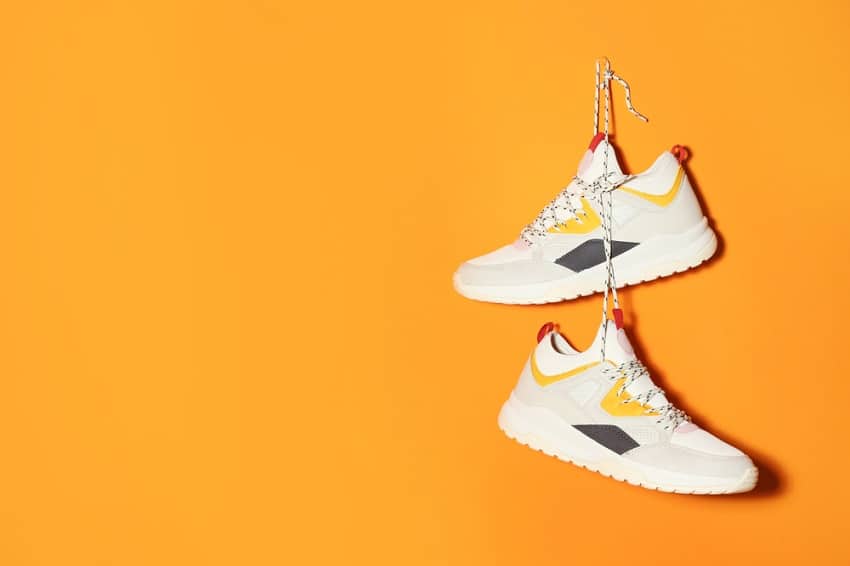 If you're on the search for a pair of sneakers, you'll find there are many stores available to buy from. While traditional stores can be good to stop by at, they don't always offer many options and might be a bit pricey. They can also be very crowded with customers and might not have the best customer service due to a shortage of workers. Traditional stores might also not offer many products due to there only being a small amount of space available. Because of this, online sneaker stores are good to consider trying out if you're on a search for a new pair.
An online sneaker store is a site that sells sneakers from various brands. While many traditional stores might have an online sneaker store, many of these online sites don't have a brick-and-mortar building meaning its products are located solely online. Due to this, most of the products sold on them can't be found anywhere else meaning you'll find many unique brands and options available. Many of these sites also sell high-quality models which means your pair of new sneakers will be very durable. Because of benefits such as these, shopping on these sites are good to consider doing.
This article will explore more behind online stores for sneakers and some important aspects to consider about them. You'll also find some recommendations of the best online sneaker sites to shop on. In addition to this, you'll read of some tips to help keep your new sneakers in top shape for many years.
What is an Online Sneaker Store?
An online sneaker store is a shop that sells sneakers online. The sneakers sold will vary depending on the store itself although many offer high-end brands. These stores will also usually sell other accessories, such as socks and sneaker cleaning materials.
The Benefits of Using an Online Store for Sneakers
There are many benefits that come with using an online store for sneakers compared to a traditional sneaker store. Below are some you'll find when you shop on one.
They Offer Many Different Options
These online stores sell a variety of different options meaning everyone will be able to find something that matches their preferences. Shoppers will find various brands that often can't be found in stores. In addition to this, most have customizable options so you can create your own unique pair of sneakers.
They Have Heavy Discounts and Sales
While traditional sneaker stores will have sales, online stores are often able to provide deeper discounts meaning you'll be able to save quite a bit of money if you buy from one. Many also offer membership options which allow you to have even more price cuts if you sign up for one.
They are Easy to Search On
Many of these sites are very easy to search on meaning you can find what you need within seconds. They will usually have various categories you can click on to help narrow your search down or a search bar on the top you can use to find a specific brand or product.
What to Consider Before Shopping at a Sneaker Store Online
Before shopping on a sneaker store online, you'll want to keep a few things in mind. Below are some important aspects to consider.
The Variety
One of the most important things to consider is the variety of the store. Does it offer many brands? Does it let you customize your order? While a store might have high-quality shoes, they might not have the best variety so you are stuck with only a few options.
In addition to variations in style, also ensure they offer a variety of shoe sizes. Some stores might only carry a few sizes which means they might not fit well on your feet. Because of this, make sure to look closely at the variety available to ensure you find the right pair of sneakers for your needs.
Read Also: Best Online Sock Stores
What You Plan to Use the Sneakers For
Another thing to keep in mind is what you plan to use your new sneakers for. Do you want to use them for walking? For heavy-duty sports? Or simply just for style? By keeping this in mind, you'll be able to ensure you buy the right pair.
How Easy it is to Navigate
You also want to make sure that the site is easy to navigate. A site that is poorly organized or too cluttered with ads and photos might be hard to search on. This could also cause the site to be slow to load because there's too much on it. Because of these distractions, you might not find the right products you're looking for. So, make sure that the site is easy to navigate and works quickly to direct you to wherever you need to go on it.
If There are Extra Accessories
Another good thing to look for on an online store for sneakers is if it sells extra accessories. Many sites will offer things such as watches, socks, hats, and sneaker cleaning equipment. So, while this might not be the most important aspect of the site, it's still a good thing to look for because it will allow you to buy accessories that will match your sneakers and help to keep them durable.
If it Offers Free Shipping and Returns
You should also check to see if the site offers free shipping and returns. This way, if you happen to buy the wrong size or just don't like the item after all, you can return it at no extra cost to you. Free shipping is also helpful as it can cut back on the final cost you'll have to pay.
Parts of a Sneaker
A sneaker is surprisingly composed of many different parts.
Collar
The collar is located on the upper part of the back of the shoe where it covers your heel and ankle.
Heel Counter
A heel counter is a plastic piece placed inside the heel of the sneaker to help provide support to your foot.
Lace Guard
The lace guard is a small piece of material under the shoelaces to help keep them secure and even. It also works to keep the laces from rubbing on the front of your foot which could cause irritation.
Midsole
This part of a sneaker is a thick yet sponge-like material that helps to give you better traction and support when you wear them.
Outsole
The bottom part of the sole of the shoe that touches the floor.
Sock Liner
The sock liner is a type of padding on the bottom of the interior of the shoe to provide support and comfort.
Keeping Your Sneakers Durable: Tips to Ensure They Last
While sneakers will go through quite a bit of wear and tear, there are still a few different methods you can use to help keep them durable.
Use a Waterproof Spray on Them
If your shoe doesn't already feature a protective waterproof layer, use a special waterproof spray on them. This will help to protect them from mildew or becoming quickly worn out due to heavy water contact.
Wipe Them Off
You should also make sure to wipe your sneakers off regularly, especially if they are covered in dirt or stains. This will help them to keep their color and design to prevent them from fading and eventually looking dull and worn.
However, it's very important to make sure to wipe them off carefully depending on the type of material your sneaker is made of. For instance, if you have a mesh shoe, you might not want to use water on them as it could cause mold. On the other hand, if your sneakers are made of a durable material like canvas, you can scrub a mixture of baking soda and water on them to help remove stains.
Clean the Interior
The interior of sneakers is a spot that is often overlooked. However, the interior is what can cause a deterioration of the shoe as it's what keeps the sneaker together. You can make a homemade insole spray, which is usually a mixture of vinegar and water, or buy a shoe deodorizer. Make sure to pat the interior dry or take the foot insole out to let it dry so it doesn't cause mold to grow.
Read Also: Why Are Sneakers Called Sneakers
Stuff Them with Newspaper
If you find that your sneakers tend to lose their shape easily, try stuffing them with newspaper. Newspapers will not only help to keep your sneakers in shape, but stop odors and keep your sneakers dry.
Keep Them Stored in a Dry Place
To prevent your sneakers from getting wet or mildewy, store them in a dry and dark place. This will also prevent odors from forming as well as keep them from fading due to possible sunlight exposure.
Top Online Sneaker Stores
Zappos is a well-known shoe company that sells many different sneaker styles for men, women, and children. You'll discover various brands to buy from here such as Nike, Vans, and Converse. They categorize each sneaker by brand or other features you prefer. Zappos also includes high-definition photos of each pair with a lengthy description to ensure you invest in the right one.
In addition to sneakers, Zappos also offers many other shoe styles by brands such as Clarks, Toad & Co., and Cienta. It also sells accessories like handbags and wallets that feature designs to match various shoe styles. Zappos additionally has a lookbook which showcases some of the newest styles available.
If you have questions, the site has a helpful customer service option. You can also create an account which allows you to save certain products, receive discounts, and be able to track any orders you have.
This site is a popular sneaker company that sells sneakers for men, women, and kids. Unlike some other shops which might sell replicas of famous brands, Sneakerhead sells authentic shoes directly from brands such as Nike, Air Jordan, Timberland, and Puma.
Sneakerhead offers many sales throughout the year which significantly cuts back costs and gives you impressive deals. Customers can create an account with the site to collect reward points from their purchases and track any items being shipped. There is also free shipping and returns.
In addition to sneakers, the site sells watches, socks, hats, and sneaker cleaning items. Customers can also sell their sneakers on the site although there are specific rules as to which ones will qualify.
For those who are looking for athletic sneakers, KicksUSA is a site to consider shopping on. The site helps to make your shopping experience a bit easier by feature categories for men, women, and kids. You can also shop by a specific sport you are looking for sneakers for, such as running or basketball. The site sells many high-end brands such as Reebok, Champion, Diadora, and Vans. It offers many sales as well as a bestsellers list so you can see what sneakers and brands are currently trending.
KicksUSA does have a few brick-and-mortar stores shoppers can stop by at if they want to actually try on their shoes beforehand. Besides sneakers, the store also sells apparel and sneaker accessories.
Footaction is a pricey option, but it offers many high-end brands to shop for, like New Balance, Levi's, Puma, and Adidas. The site is easy to navigate and your search can be narrowed down by searching for a specific shoe size or style. For each product, Footaction provides a long description of the product as well as photos of it from various angles. It also has a helpful guide to ensure you buy the correct shoe size.
This site also has a release calendar online which you can check to see when the latest models will be for sale. Footaction has a few sales throughout the year and sells a handful of different accessories and clothing items.
Flight Club is ideal for those who want to buy trendy shoes. It offers various brands, including Air Jordans, Nike, Adidas, Yeezy, and Vans which come in men's, women's, and kids' sizes. The site is easy to navigate and allows you to narrow your search down by categories such as year, brand, color, and size. Each product has high-definition photos of it at various angles so you'll be able to see exactly what you're buying. When it comes to payment, you can pay in full or choose a financial installment option with Afterpay. There are also sometimes used sneakers available which are a bit cheaper in price. In addition to sneakers, Flight Club also sells apparel.
Sneakersnstuff is filled with many different styles and brands such as Puma, Reebok, and New Balance. Its sneakers come in sizes 6.5 to 12 and feature photos and descriptions to help ensure you invest in the right pair. Keep in mind that shipping might be a little pricey and take a bit longer depending on your purchase. Besides sneakers, Sneakersnstuff sells shoe care products, beanies, bottles, and towels. It also has a few sales throughout the year and editorials you can read that highlight different brands of sneakers. This company also has a few traditional stores in various cities around the world customers can visit, including Stockholm and New York City.
This hip and trendy sneaker store offer a variety of sneaker brands and styles. It also categorizes its sneakers based on their intended usage, such as running, training, and casual. The site has sneakers for men, women, and children and breaks down some of the most popular options for each. The sneakers sold might be a little expensive, but they come in numerous customizable options and sizes. There are also photos, a description, and reviews of the product so you can tell if it's right for you. This company does have a few traditional stores, many of which you can have your purchase sent to if you want to save on shipping. It also sells apparel and accessories, such as socks and backpacks. Finish Line offers free shipping on orders over $30.
Eastbay is a shoe company that specializes in athletic sneakers. It breaks down its selection by brands or by sports, such as football, golf, and soccer. The sneakers offered are made of durable materials which come in many different sizes and colors. This site does have a specific size guide that must be followed to ensure you buy the right pair. Each sneaker has a description of it which includes information such as its material and features it comes with, such as a textile mesh for breathability. The products on this site also have reviews by previous customers so you can see if it works well for your needs. Eastbay has many sales and new releases throughout the year so there's always something new to buy.