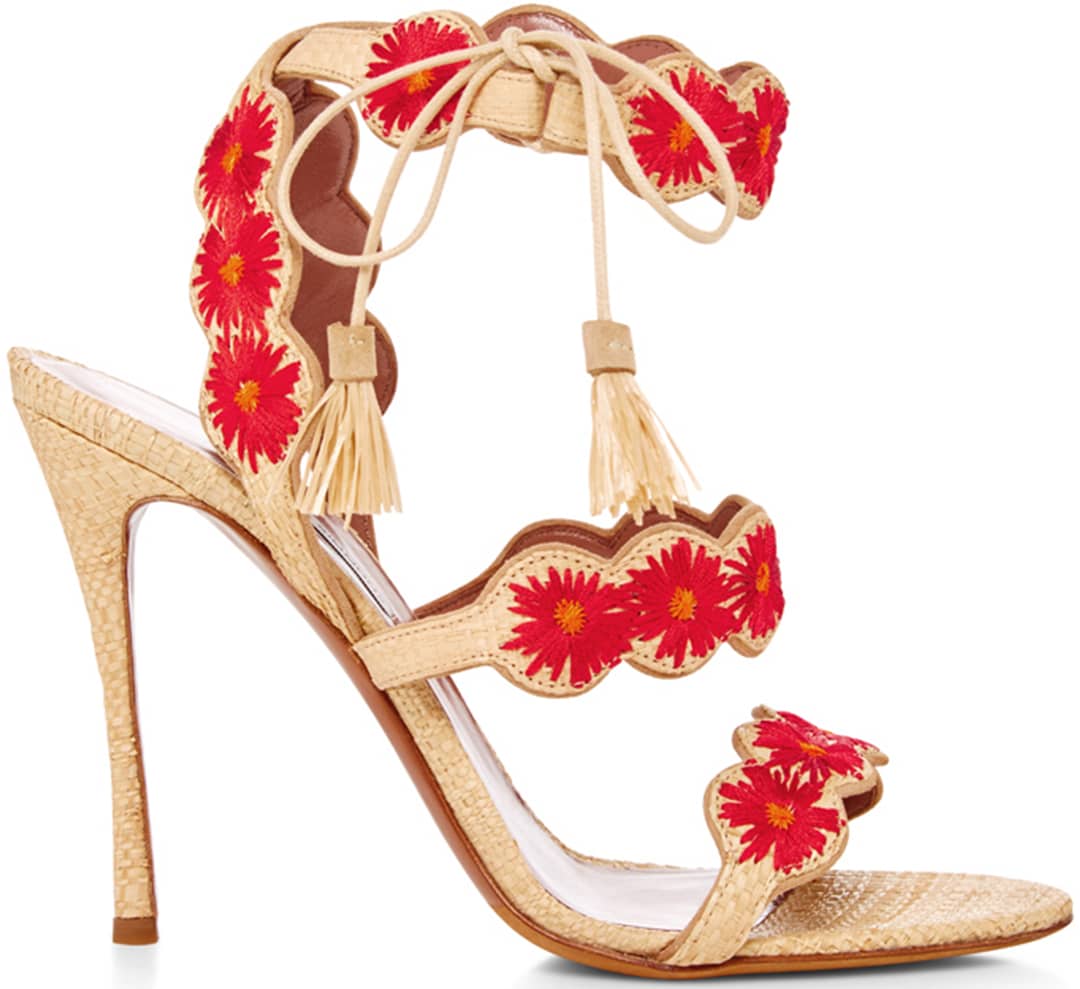 Tabitha Simmons Iris sandals | 100mm/4″ | shop at Moda Operandi
We can't get enough of Tabitha Simmons beautiful floral covered Spring/Summer 2016 collection. It's feminine, it's romantic, it's wearable – it's everything you want in a springtime shoe. There's a flower for everyone including cherry blossoms, sweet perennials and a multi-color bouquet…but we're particularly drawn to this Iris sandal.
They feature a natural beige raffia body, thin tapered stiletto heel, circle shaped straps embroidered throughout with bright red wildflowers, side ankle-tie close embellished with tassels and tan leather lining. Half sizes are available.