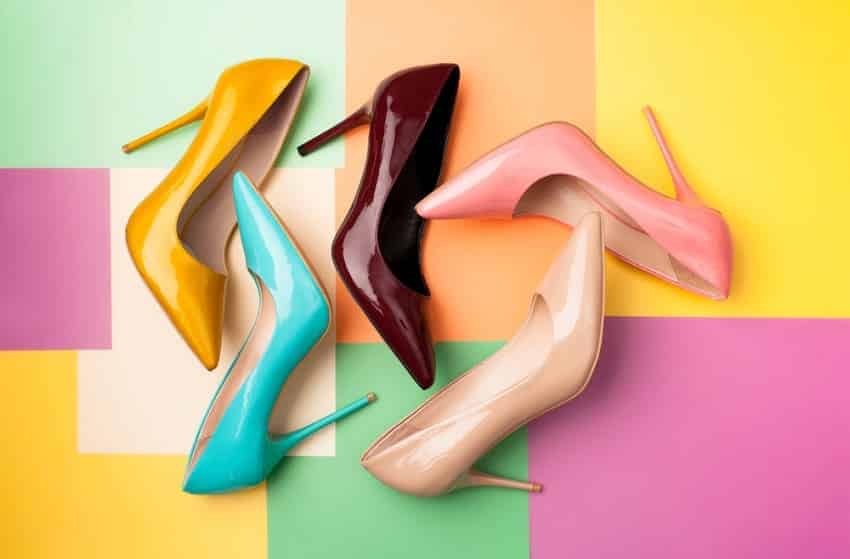 If you're looking to add some new shoes to your wardrobe, you might be thinking about stopping by a traditional shoe store to find some. While brick-and-mortar shoe shops can be nice to shop at, they do have some downsides.
For instance, they might not offer a large variety because they are limited in their space. In addition to this, they might be located far away from you which means you'll need to spend time and money just to get a pair of shoes.
Because of this, it sometimes makes shopping for these items a hassle. However, there is an alternative you can consider – online shoe shops.
While you might not be able to walk around in them, online shoe sites offer plenty of benefits. They tend to have a much larger selection of shoes so you'll be able to find unique options you might otherwise not see in a traditional shoe store.
Many of these online sites also offer shoe shopping guides and lookbooks providing you with much more than a traditional shoe store can offer shoppers.
Besides this, many online shoe sites also have incredible sales, discounts, and reward point features that will help you find exclusive deals. Some also have traditional stores that you can stop by at and try on the shoes you found online if they're something you're interested in.
This article will explore more behind some important aspects of online shoe sites and some things to consider before you buy from one. You'll also discover some of the best online shops to purchase from and more information about them.
What are Online Stores for Shoes?
A shoe store online is a specialty shop that sells various types of shoes. The styles and brands will vary depending on the store itself, but most offer a wide selection. Besides shoes, many sometimes also sell accessories and clothing.
The Benefits of Using Online Shoe Sites
There are a handful of benefits that come with using a shoe store online. Below are some you'll find if you decide to use one.
They are Easy to Browse
Many are often skeptical to use online shoe shops because they think they might be a little more difficult to shop on compared to browsing around in a brick-and-mortar shop. However, this isn't the case. Most online shoe shops are very easy to navigate thanks to their clean layout. While some might not be the best regarding this, most are. This means you'll be able to find whatever you're looking for quickly and without problems.
They Have a Large Variety to Choose From
One of the best benefits of using an online shoe site is that they offer a large amount of merchandise to buy. You'll find almost every type of shoe for sale, as well as numerous famous brands. Because of this, shopping online for shoes is ideal for those who want a good shoe selection.
They Offer Exclusive Discounts
Many online shops offer exclusive discounts. This can range from a "buy one get one free" option to a huge markdown. Many also have reward points and email lists you can sign up for to access exclusive discounts. Due to this, it's ideal to consider shopping online for shoes if you're looking to find a good deal.
What to Consider Before Shopping at an Online Shoe Store
Before you decide to make a purchase on an online shoe shop, you'll want to keep a few things in mind.
If It's a Specialty Shop
You'll want to make sure that before you shop at an online site it isn't a type of specialty shop. In other words, unless you are looking for a specific type of shoe or brand, you won't have a large selection.
If They Offer Discounts or Reward Points
Another thing to look at is if the site offers discounts or reward points. With them, you'll not only be able to save money, but receive unique sales and discounts that might not be offered elsewhere. Keep in mind though that sometimes the site might require you to sign up for a newsletter or account in order to access these things.
How Often They Update Their Stock
You should also check to see how often the store updates its stock. By doing so, you'll be able to find plenty of selections that are new and fresh. If the site doesn't update their merchandise, you might find yourself only being able to buy a certain type of shoe or brand. Because of this, it's a good idea to ensure that the site is active in updating their merchandise.
If There are Customizable Features
A site that offers you customizable features, such as design options, is a great thing to look for. This will allow you to customize your shoes so they fit your needs and preferences. Otherwise, you might find yourself settling for shoes that might not be something you enjoy wearing.
Read Also: Best Online Sock Stores
The Best Shoe Stores to Shop at Online
This iconic shoe store offers plenty of shoes to buy online. The site is very easy to navigate and you can narrow your search down by category (such as women's, men's, or kids) or by brand. Famous Footwear offers many different brands to buy from, such as Nike, Adidas, Puma, and Crocs. Each product sold comes with a detailed description and plenty of photos to ensure it's what you're looking for. Besides shoes, Famous Footwear also offers a wide selection of accessories, like backpacks, socks, and insoles.
This online shoe shop does have traditional stores, so if you prefer to try your shoes on before buying them online, you can stop by one of them. For every purchase you make, you will earn reward cash which can be used on a future purchase. There's also a helpful "track order" feature which you can use to keep an eye on your purchase while it's in the mail.
Zappos offers a vast selection of shoes, many of which come from famous brands such as Clarks and Igor. To help make your shopping experience enjoyable, Zappos offers personalized search results you can use if you sign up for an account on the site. This includes highlighting some of the best products for you based on previous purchases and size recommendations. You'll also be able to earn Zappos rewards which can be used toward future purchases. Besides this, shoppers can also shop by their lifestyle to find the perfect pair of shoes for their needs.
Zappos has many sales throughout the year and provides plenty of pictures and reviews of their products so you know what you're buying. In addition to this, the shop also sells items such as sunglasses, watches, and jewelry.
Shoe Carnival offers a few traditional stores, but also has a heavy online presence. While the site might be a little difficult to navigate due to the many ads and pop-ups, it offers an impressive selection. You'll find everything from flats, heels, sneakers, and sandals available for sale. Each of these products come with numerous photos and a lengthy description so you can tell whether or not it's ideal for you. Besides this, the site also sells slippers, scarves, and duffel bags.
Shoe Carnival offers free shipping for orders over $75. You can also create an account on the site or sign up for their email updates to receive exclusive discounts. The site also has a daily deal which highlights one item on discount.
ShoeDazzle is an online shoe shop specializing in women's shoes. Shoppers will find a large variety of shoes to buy on ShoeDazzle, such as sandals, flats, pumps, and boots. While the products tend to be a little pricey, they are made of high-quality materials ensuring that they last you for many years. Each product comes with plenty of different color and size options, as well as a handful of photos and a long description so you can tell if it will work well for your needs.
ShoeDazzle offers new merchandise often and has plenty of sales throughout the year. It also has some lookbooks you can browse through to see some new shoe designs and trends. In addition to this, there is a style profile quiz you can take to see some shoe recommendations based on your quiz results. Besides shoes, this online shop also sells various other accessories, such as clothing and purses.
Rack Rooms Shoes offers many different types of shoes which range from elegant high heels to sneakers. In fact, it offers special athletic and sandal sections you can shop on which are dedicated to helping you find the best shoes in these departments. The site is easy to navigate and offers many brands, such as Nike and Sperry. You'll also find that it sells exclusive designer brands, like Bluefin and Pesaro. While some of the shoes might be a little pricey, there are also many affordable options making it perfect for those who are both willing to spend a little or on a budget to shop on. Each product sold features numerous photos and a helpful description of the material, size, and other important features of the shoe. Rack Room Shoes offers unique discounts throughout the year, including special member sales. You can also sign up to become a member of the site where you'll be able to earn reward points you can use toward future purchases.
Eastbay is an online shoe site that specializes in athletic shoes. The site is easy to navigate and you can narrow down your search by choosing a specific category, brand, color, sport, or age range. This can help you to find exactly what you're looking for within seconds. Eastbay offers numerous iconic brands you can buy from, such as Timberland, Adidas, Vans, and Nike. Each product sold comes with plenty of size and color options so you can choose the perfect pair of shoes for your needs. In addition to this, there are interactive photos so you're able to view all angles of the shoe as well as reviews so you can see what other customers thought about the product.
Eastbay often has sales throughout the year and you can sign up for their mailing list to receive exclusive discounts. Besides athletic shoes, the site also sells athletic gear for many sports, such as football, baseball, track, and soccer.
DSW sells all types of shoes for men, women, and kids. You can select from its wide variety of shoes which include espadrilles, oxfords, sneakers, and flip flops from brands like Birkenstock, Toms, and Clarks. The shoes sold come with detailed photos and a description which includes helpful information such as the material the shoe is made of and other features. While some products might be a little pricey, DSW offers a large variety that comes with plenty of customizable options.
In addition to shoes, DSW also sells accessories such as jewelry, socks, and wallets. It has a small clearance section where you can find incredible discounts. You could also sign up to be a VIP member where you'll receive special offers and free shipping.
This shoe site offers a large variety of shoes to buy, such as clogs, loafers, and sneakers. You can narrow down your search by using the site's style finder feature which will show you the best options for your needs depending on your gender, size, style, and color preferences. Shoppers can also search by brands, such as Free People, Clarks, and New Balance. ShoeMall hosts many sales and discounts throughout the year and has free shipping for all purchases. Besides shoes, ShoeMall also sells accessories and clothing. While there is a large variety on this online site, it is a little busy which might make it a bit difficult to navigate.