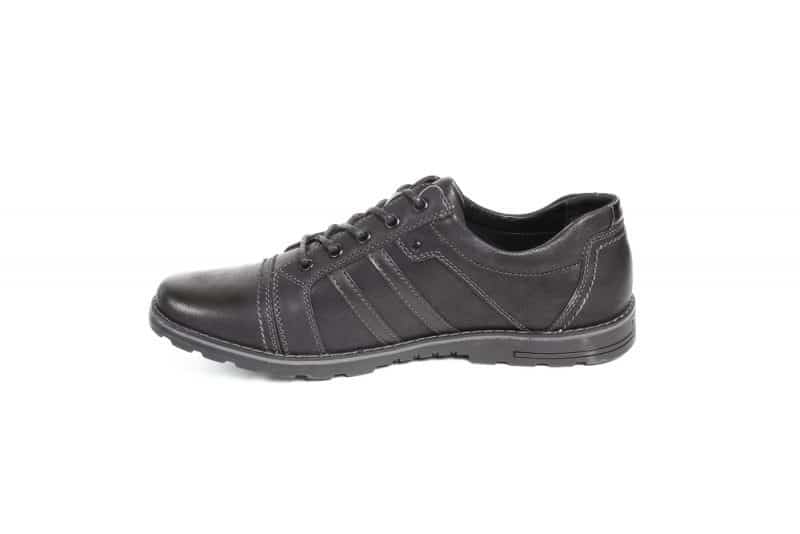 When you're a waiter or waitress or work in a restaurant, you're expected to be on the top of your game to properly assist your customers. You need to take orders, remember special requests, and make sure your customers are satisfied in addition to being on your feet all day. Well, if you want to get all of this done quickly and accurately, it's essential that back and foot pain not be the main thing on your mind!
As such, it's vital to wear comfortable, supportive, and dress-code-compliant shoes while waiting or waitressing. In the sections below, we'll walk you through some of your best options in waitressing shoes so that you can choose the best ones for your specific job.
Our Top Picks for Restaurant Workers
Why Restaurant or Waitressing Shoes?
While you don't necessarily have to purchase shoes that are specifically branded for waitressing, you should have your eye out for shoes that are. Waitressing shoes should always tie-in with whatever dress code your job has in place. If you don't need to follow a dress code, this opens up your options a bit, but narrowing things down by dress code should be your number one priority.
Waitresses and waiters take care of so many different jobs in an eating establishment. From hosting to bussing and taking orders, waitresses are always on their feet. As such, making sure your feet get through the day in the best shape possible is imperative if you want to do your job well.
Besides keeping your feet happy and healthy, it's essential that you're prepared that anything a day of waitressing can throw at you! From slippery floors to heavy trays and unexpected collisions, it's vital to have shoes that are in their tip-top shape. In the next section, we'll go over the essential features of a good pair of waitressing shoes so that you'll be prepared for whatever comes your way.
Features to Watch For Buying Restaurant Shoes
There are several features that make sense to have in waitressing shoes. No-slip soles, waterproof uppers, and all-over foot support are some obvious ones, of course. However, there are several more important features you should be aware of.
Color
The first thing you should look for in your shoes is the color. If you work in a restaurant with a relaxed dress code, you may be able to choose a more adventurous shoe. However, most waitressing uniforms will require shoes in these colors:
Black shoes are the most common for waitressing, as they match with virtually any dress and resist showing stains. However, white and brown can also work depending on the colors of the uniform itself. Other colors can also be acceptable, too. For example, if you have a red uniform, you might be able to get away with a pair of red shoes, though good waitressing shoes in red may be harder to find.
Material
Once you've narrowed down what color shoes you want, the next step is to choose the material. Leather and rubber are arguably the best materials for waitressing shoes, and they're the most common, but which material you choose should always depend on your situation.
The first question you should have when choosing your material is what suits your restaurant best. If falling dishes and food is a concern, something protective and rigid like leather or rubber is ideal. If you work in hot conditions, something with mesh and extra airflow might suit you better.
The same general idea goes for many different types and materials of shoes – and even mixes of different materials. You might want a waitressing shoe with a leather body and a rubber sole, for example, for extra durability. Alternatively, someone who doesn't work full-time might be satisfied with synthetic leather or rubber since they're less expensive.
Build Quality
Before you decide on any one shoe, material, or style, you'll need to determine how strong your shoes need to be. Are you looking for a double-stitched clog made of one-hundred-percent leather, or are you satisfied with a cheaper tennis shoe made mostly with synthetics? Is a sock-like mesh shoe supportive enough? You'll need to ask several questions such as these when choosing your shoes.
For example, if your shoes tend to wear more around the ankles, you might want to look for a shoe with an extra-cushioned or lined ankle area. Alternatively, if the toe area of your boots tends to go first, you might want a reinforced toe or even a shoe with a steel toe built-in.
Don't just keep the way you wear your shoes in mind, though. Keep other considerations in mind, like:
Do my shoes need to be water-resistant?
Should they be splash-proof or stain-proof?
Would I do better with a flat shoe or a small heel?
Do my shoes need to be grippy and slip-resistant?
Do other people step on my feet?
Slip Resistance
While we listed slip resistance in the section above, it's such a valuable property that it deserves its own section. Waiters and waitresses commonly work around spilled foods, dropped ice cubes, wayward liquids, and all sorts of other hazards. So, slip-resistant shoes may be especially crucial for them. While not every waiter or waitress needs slip-resistant shoes, the overwhelming majority does.
Both the material and the design of your shoes contribute to the grip level of non-slip shoes. Of course, whether or not your boots have treads is the most critical variable to look at, as tread-less shoes do not grip nearly as well as shoes with treads. Usually, the more (and deeper) treads your shoes have, the better they grip.
Additionally, rubber-soled shoes are widely regarded as the best for gripping, though synthetic soles or mixtures of leather and synthetics may work well, too.
Read Also: Best Shoes for Teachers
Support
Each foot requires differing amounts of support, and this is especially true for people who are on their feet all day. When you're buying a pair of shoes for waitressing, it's essential to look at what kind of support your feet need. If you need supportive inserts for your shoes, this may not be an important step, but if you do not, it may take you a few tries to find a shoe that supports your feet enough.
Different brands will naturally provide differing levels of support, while different shoe models will vary slightly, too. If you're looking for built-in shoe support, it's always a good idea to do your research ahead of time before heading to the store.
If you were to just try on shoes until finding the perfect support level for you, you would be shopping for shoes all day! Alternatively, you can call around to different stores to ask about their offerings, or you can ask an associate for some pointers upon arrival.
Ventilation
Ventilation is an extremely important, yet underutilized, feature of waitressing shoes. If your feet are going to be inside one pair of shoes all day, it pays to wear a pair that can breathe and ventilate. If your shoes don't ventilate, you may end up with sweaty feet at the end of the day, and too much sweaty feet can even lead to long-term health problems. Some of these include:
Athlete's foot
Toenail fungus
Foot odor
Slippery feet and shoes
Frequent infections
While not everyone needs highly-ventilated shoes for healthy feet, they should be on your radar if your feet sweat a lot. If your feet don't sweat much, you may be able to make do with moisture-wicking socks or other alternatives instead.
Size and Fit
When shopping for work-specific shoes (like those used for waitressing), you should never compromise when it comes to shoe size. Properly-fitting shoes will be able to give you the best support and fit where ill-fitting shoes will not. Too-small shoes can cause blisters, corns, and unwanted calluses, and can even lead to hammertoes over time. Shoes that are too large, on the other hand, can affect your ability to balance and can even result in ankle injuries if they're loose.
As such, it's important to wear as close to a perfectly-fitting shoe as you can possibly find for waitressing. If you can, it's best to get a professional's sizing help for this, but take your shoe sizes with a grain of salt, too. Shoe sizes can vary widely between brands and models, so go with the shoes that feel best on your own feet.
Read Also: How Should Shoes Fit
Budget
Finally, your budget is the last thing to keep in mind when purchasing waitressing shoes. You'll want to buy shoes that tick off all of the requirements you've set, but they should be within your price range, too. If you need to compromise on brand or materials to get everything else you want, you should do so. In this case, functionality is far more critical than having a name brand.
While it may be tempting to buy name-brand shoes for waitressing (and some workplaces might request this as part of the uniform), it's best to go off-brand if you can. For one, your waitressing shoes will likely not last too long since you'll be wearing them all day and for days at a time. Additionally, it's likely that no one will even notice your shoes as you're waitressing!
Read Also: Best Chef Shoes
Our Favorite Shoes for Waitressing
There are thousands upon thousands of different shoes to choose from for waitressing, even with all of the specifications we looked at above! We've gathered an extensive list of our favorite waitressing shoes below so that you can have a quick, easy time choosing a pair that works for you. Of course, we always recommend trying each on in person before you buy, but the following list should be an excellent starting point.
These Sketchers' women's sneakers are meant to be lightweight, flexible, comfortable, and supremely easy to wear. They're rubber-soled, meaning that you'll have excellent gripping capabilities while waitressing, but they're still a surprisingly lightweight shoe. This is probably due to the lightweight suede-and-mesh materials that make up the outside of the shoe.
The inside of the shoe is quite lovely, too, and the sole is lined in memory foam for a relaxed yet supportive fit. The shoe provides a good amount of arch support without being restrictive, and it fits very true to size – like a glove. Buyers won't have any problems sizing this shoe.
The only issue with this shoe is that it isn't marketed as a "working" shoe. While this doesn't need to be the case to make an excellent working shoe, it's worth taking note of. This shoe is meant to be lightweight and easy to wear, and as such, it lacks in upper protection from liquids and impacts.
Additionally, this shoe is not particularly sturdy or long-wearing. What it sheds in weight, it also sacrifices in stability and that "hard shell" feel that some people prefer. It's also a narrow shoe, so it can be particularly easy to roll for people with delicate ankles (or people that work on uneven floor surfaces).
All in all, this shoe is the epitome of the "light working shoe" that some people genuinely desire. However, it will not outlast many sturdier working shoes. You may need to refresh these shoes with a new pair a few times per year if you wear holes in them. However, they're excellent for those that dislike heavy boots, and they also allow for ample airflow.
Pros:
Lightweight
Breathable
Easy on, easy off
Comes in four work-appropriate colors
Cons:
Flimsy and fast-wearing
Easy to roll
If large tennis shoes or clogs aren't for you, you might want to take a good look at this low-profile loafer from Sketchers. While this shoe doesn't have much in the way of extra padding – it's about as bare-bones as you can get – this shoe will please those looking for a lightweight and maneuverable yet stylish shoe.
The main benefit of these shoes is your leg fatigue at the end of the day. Since these shoes are so lightweight, you might find that your calves and ankles feel much less fatigued after being on your feet all day long. Additionally, these shoes come in a particular style that is meant to not look like work shoes.
Despite being what appears to be a flat-footed shoe with minimal arch support, these shoes have a carefully-designed memory foam interior, as well as an arch cushion for extra comfort. Unfortunately, the exterior of the shoe is faux leather and not particularly durable, so you sacrifice a bit of durability in exchange for style with these shoes.
These shoes also have a surprising amount of grip for such a flat, simple shoe. Additionally, while the faux-leather upper isn't particularly likely to fool anyone, it is water-resistant, a feature that is very useful while waitressing. The shoe comes in both black and white, too, which many will appreciate.
All in all, this shoe is not particularly sturdy or long-lasting, so if you plan to waitress for a long time, these may not be the shoes for you. However, despite that, they're stylish and low-profile, so they'll appeal to some people despite not being very durable. If we had an award to give that was "Best Work Shoe That Doesn't Look Like a Work Shoe," this shoe would definitely win it!
Pros:
Lightweight
Unusually stylish
Good support
Grippy soles
Water-resistant
Cons:
Wears out quickly
Faux leather material
Minimal drop protection
Sketchers' line of "Go Walk" Walking shoes is massively popular, so it makes sense that we would feature them in this guide. This shoe is meant to be a walking shoe, not a working shoe, and while this design choice will polarize many people, the shoe works well for both purposes.
In practice, the Sketchers Go Walk shoe is lightweight, fits well, and comes in many pleasing colors, but it's not particularly cheap. While this shoe won't shield you from falling objects or repel water, you can't do much better in terms of lightweight comfort. The shoes also breathe easily, and they're suitable for both cool and warm-weather environments.
While these shoes are thin and lacking a bit in exterior support, the upside of this is that they're breathable, flexible, and comfortable. They're excellent for wearing on your feet for hours at a time, whether that's while waiting tables or out and about at Disneyland.
While these shoes aren't waterproof or stainproof, they're fully machine washable, so when they encounter a food spill, all you need to do is throw them in the wash! That being said, these shoes are fully synthetic – no leather or rubber here – so if you're looking for natural materials, you're out of luck.
These shoes come in several work-appropriate colors (including all-black), so you'll be able to find one for your needs regardless of your work uniform. All in all, if you're looking for a shoe that will protect your foot, you won't find that with this shoe, but other than that, you can't get much more comfortable, lightweight, or breathable.
Pros:
Lightweight
Flexible
Breathable
Comfortable
Washable
No break-in period
Cons:
All synthetic materials (may or may not be a con, depending on who you ask)
No falling object protection
We've had a lot of Sketchers in this lineup so far – and we'll have a few more before we're done – but now it's time to move on to some other shoe brands. While ZOCAVIA appears to be a little-known brand, the quality of its shoe seems surprisingly good. This shoe is a running shoe, but it's also lightweight, non-slip, breathable, and very comfortable. It comes in an assortment of colors, too!
That being said, as a little-known brand (and an inexpensive shoe), the quality control on these shoes may not be the same as name brands. Mainly, the phrase "you get what you pay for" could apply to some shoes here. However, if you're looking for an inexpensive pair of waitressing shoes for, say, a part-time job, these shoes are worth taking a look at.
In the shoe's favor, they're made of breathable mesh, non-slip bottoms, and built with an eye for style. This not-quite-high-top sneaker is all the rage right now, and at the very least, you'll have an attractive shoe that's excellent for the occasional wear.
You may need to purchase inserts with these shoes (if you don't own some already) because they don't provide much support. If you're a person who needs a lot of foot support in their shoes, this may balance out the low price of this shoe a bit in the other direction, so do keep that in mind.
All in all, if you're willing to take a gamble on an inexpensive shoe, these could very well pay off big time for you. However, it's a bit like playing roulette: you could end up with something that works well for you, or you could end up with something that doesn't work for you at all.
Pros:
Inexpensive
Breathable mesh
Attractive
Comes in several colors
Cons:
Quality control issues
Questionable durability
Sizing may not be accurate
If you're looking for a well-engineered shoe with plenty of advantages for women's feet, the Ryka Devotion Plus 2 should be on your radar. Ryka has been engineering women's shoes for years, and they've improved upon their design with each iteration. The Devotion Plus 2 is the culmination of these years of experience.
One of our favorite features about Ryka's shoes is that they're reliably sturdy and robust. They don't cut corners with construction, where other companies might be tempted to do so. However, there are several notable drawbacks to these shoes, despite being well-built and comfortable.
For one, these shoes are not slip-proof – they're not even slip-resistant. If you work in an establishment where spills are an issue, you may find that this shoe isn't sufficient in terms of grip. However, if you are set on these shoes, commercial traction control sprays and applications exist to make them more slip-resistant, though this seems like overkill with the many slip-resistant options available.
Additionally, while these shoes have excellent breathability due to their mesh construction, that same construction makes them very water absorbent. One spill and your shoes (and socks) will be wet for the rest of your shift. Another thing to note is that these shoes do not come in a plain black color. While they come in many appealing colors and patterns, plain black is not an option among them.
All in all, these are excellent shoes. However, whether they're appropriate for waitressing is still up for debate. With the addition of some traction spray, these shoes could still make an excellent option, but only if you're attracted to them over any of our other options.
Pros:
Breathable material
Sturdy and reliable construction
Comfortable and supportive
Cons:
Non-anti-slip
Not waterproof
Doesn't come in black
We're back to a few more options from Sketchers, who seems to be the work shoe powerhouse for this guide! While the Ghenter Bronaugh work shoe might be challenging to say, it's not difficult to wear. This is another mesh shoe, and while the upper is water permeable, it's also well-ventilated and airy, too.
Fortunately, the sole of this shoe is one-hundred-percent rubber, and it provides an excellent grip while at work, even in the presence of wet and slippery floors. The shoe itself isn't much to look at – it's a basic black working shoe – but it does come in two colors: basic black, and black with charcoal accents. Fortunately, both options are very understated, and both should be acceptable in most establishments.
In truth, we don't have much to say about this shoe. It's a very basic, boring work shoe, but it fulfills every need you might have, too. It's sturdy, well-made, comfortable, roomy, and well-ventilated. Though it won't provide any level of water resistance, it's an excellent option for people who suffer from frequently-sweaty feet.
One minor complaint about this shoe is that the included insole isn't particularly comfortable. While it's purportedly made of memory foam, it may be best to purchase additional gel or foam supports for the insides of these shoes if you're looking for maximum comfort.
All in all, if you are looking for the ultimate work shoe with added breathability, this shoe is an excellent option for you. The only areas where it's lacking is in color options, but if you're looking for a black shoe anyway, this won't bother you!
Pros:
Breathable and ventilated
Comfortable and supportive
Well-made
Non-slip
Cons:
Not waterproof
Few color options
If you're looking for a good, sturdy, all-leather, and all-rubber shoe, then the Trickel is your best bet. While this shoe won't breathe particularly well because of its full leather outer, it'll provide better water resistance as a direct result of that. The sole is entirely rubber, too. So, it will provide excellent grip in slippery and wet conditions.
Like the Sketchers shoe we looked at above, this shoe isn't particularly interesting. It comes explicitly in black, though you do have three trim options to choose from. It's also very comfortable and well-made; it does exceedingly well in the arch support department especially.
Another plus of this shoe is that it's very deep. While this extra space would normally be taken by the shoe's included inserts, if you take them out, there's plenty of space for prescription inserts, gel inserts, or anything else you might want to insert into the shoe.
Some of the quality control on this shoe is questionable, which is disappointing for a name-brand shoe. The eyelets that hold the laces in place, in particular, are prone to ripping off or coming apart.
All in all, aside from some quality control issues, these shoes are an excellent option. This is the quintessential leather and rubber shoe, and while it doesn't breathe easy, it's about the sturdiest, most protective waitressing footwear you'll get without moving away from tennis shoes in general.
Pros:
Sturdy
Comfortable
Supportive
Deep
Cons:
Quality control issues
Poorly ventilated
Merrell has made sturdy, high-quality shoes for both men and women for years, and their Jungle Mocs are no exception. Merrell combines the convenience of a slip-on shoe with the protection of a leather outer with these, and while the sole is synthetic, not leather, it's still suitably grippy. These shoes tend to be popular for trail-hiking and like activities because of this grip, but they're just as suited to the workplace.
One thing to note about suede is that it isn't particularly water-resistant. However, it's rather easy to remedy that with a water-repelling leather spray. While we would never recommend submerging these shoes, a good water-repelling spray will protect them from the occasional spill.
For the savvy consumer, these shoes come in several colors, too, aside from the basic black. While some of these colors aren't suited to most workplaces (such as cinnamon and plum), others, such as tan and grey, work quite well.
Unfortunately, while these are technically slip-on shoes, they're not as functionally "slip-on" as you might prefer. To make up for the lack of laces, these shoes fit quite snugly, and as such, they usually require two hands to put on. While they don't need lacing, they're not shoes that you can shove your feet into and get on your way.
All in all, if you're okay with the slip-on nature of these shoes, you won't regret getting them. While they're not the most stylish working shoes, neither are many of the options in our lineup, and these will protect your feet more than just about anything else on our list.
Pros:
Supportive
Comfortable
Suede exterior
Lace-free
Comfortable
Grippy
Cons:
Not true "slip-ons"
Requires waterproofing
Some people may not like the style
Expensive
If you're looking for the lightest-possible shoe for your waitressing work, the TIOSEBON walking shoe may be what you're looking for. This shoe is part of a recent wave of "sock-like" shoes that focus on comfort, breathability, and flexible housing.
Of course, the main downside of these sock-like shoes is that they lack essential support. Insoles and other supports do not stay well in these shoes due to their flexibility. If you need insoles, orthotics, or other inserts, you may find that they slide around while wearing these shoes.
However, for those that do not need insoles, these shoes are pleasantly non-slip in addition to being breathable and easy to wear. It's difficult to get much more comfortable than this type of shoe, though that comfort comes at the cost of stability and support, of course.
As with any mesh shoe material, these shoes aren't the least bit water-resistant. Additionally, while the soles of these shoes are slip-resistant, it's possible that your feet could slip entirely out of these shoes with enough force. Without any rigidity to the sides of these shoes, there's nothing substantial holding your feet inside of them in the event of an accident.
These shoes do come in multiple colors and color combinations, which is fortunate for such an inexpensive shoe. There's no making up for that lack of rigid support for those that don't like this shoe, but for those that are seeking comfort above all else, this is the ultimate shoe pick. However, whether it will be suitable for you through an entire shift will be up to you to decide.
Pros:
Mesh, "knit-like" texture
Extremely lightweight and breathable
Many colors and styles (including all-black)
Flexible
Slip-resistant
Cons:
No support
Can't support inserts
Water absorbent
Clogs are a type of professional shoe that is not for everyone. Indeed, clogs are heavy, chunky, and not the most fashion-forward-looking shoes at the best of times. However, clogs are undeniably good to wear while waiting tables. These Dansko professional clogs are one of the most popular options for clogs in the workplace.
Clogs are meant to fit a bit differently than the other shoes we've looked at so far. While tennis shoes are intended to fit snugly, clogs are intended to fit a bit large. They're also quite rigid – not flexible and breathable like mesh tennis shoes. They're an alternative option in most every fundamental way.
However, if you're a fan of clogs, they can serve you exceptionally well. These clogs are rigid and provide excellent protection for your feet, for one. Heavy falling items like plates and pans are nothing to these shoes. Additionally, the high-quality box leather of the exterior will stand up to stains, spills, and grease splashes.
The interior of the shoe isn't anything to downplay, either. It's full of moisture-wicking fabric that's excellent for keeping sweaty feet dry and comfortable instead. While this shoe doesn't have the best ventilation, these moisture-wicking properties mostly make up for that.
One thing that customers may instantly dislike about these shoes is that they are quite heavy. This is because the shoe is made with a thick, wide heel and base. While this keeps any inserts in place and keeps feet healthy, some people will find these heavy shoes exhausting at the end of a long day.
The final verdict on this shoe is, if you like clogs, the Dansko professional clogs are an excellent choice. They've been trusted by consumers for years, and if you're looking for a sturdy shoe that will both protect and support your foot, it's tough to beat these Dansko clogs.
Pros:
Sturdy
Comes in many colors and patterns
Comfortable
Excellent support
Cons:
Heavy
Some people may dislike the style
Resilient to workplace accidents
If you're looking for a shoe that can protect your feet from whatever life can throw at them, you should consider these Astroride Work shoes. Unlike the other working shoes in our lineup, these shoes come with a steel-toed insert to protect your feet. If you find that trays, pans, or plates frequently come tumbling towards your feet in your establishment, this may be an excellent addition for you.
That being said, not everyone wants steel toes in their working shoes, as they can affect the way the shoes feel and bend. Fortunately, these Reeboks are made in such a way that you don't notice the steel toes until you need them.
These shoes come in a work-appropriate black and charcoal design, and they also come in a slightly more interesting black and plum pattern, too. They are built to be sturdy, and the soles of the shoes are pleasantly slip-resistant.
While this is a mesh shoe, it feels sturdy and well-made without being restrictive, and the mesh is moisture-wicking to draw spills away from your feet. While it's not waterproof, these moisture-wicking properties help to keep your feet comfortable when the occasional spill does happen.
Inside the shoe, there's a layer of memory foam to support contouring to the wearer's feet, reduce impact shock from walking and working, and to support your feet throughout the day. All in all, this is a durable, well-made tank of a shoe, and it's perfect for those needing extra foot protection. However, be aware that that extra protection comes at a slightly increased price point.
Pros:
Sturdy and well-made
Steel toes
Non-slip
Moisture-wicking mesh
Comfortable and supportive
Cons:
Expensive
No all-black option
A little heavy
In Conclusion
There are a lot of different working shoes out there, and beyond that, there are a lot of shoes that are appropriate for working without specifically being labeled as "work shoes." As such, your quest to find the perfect waitressing shoe might be a bit difficult. Hopefully, with the help of this guide, you've managed to find your way to one that fits your individual needs and desires.
Our overall top pick is the Reebok Work Astroride Work shoe. While this shoe is functionally the same as similar shoes we've listed from Sketchers (and at a higher price, even), the addition of a steel-toed option in this shoe makes it very appealing.
On top of that, this Reebok shoe doesn't seem to be prone to the same quality issues that Sketchers sometimes have. That being said, though, if you truly aren't looking for shoes with steel toes, the Sketchers Ghenter Bronaugh working shoes are an excellent second choice.
Our favorite luxury option, on the other hand, is the Merrell Women's Jungle Moc. While some people won't like the lace-free slip-on style of this shoe, this shoe makes up for those style limitations with quality, slip resistance, and premium materials. As long as you're careful to waterproof the exterior suede of these shoes before wearing them to work, they'll serve you well for months or even years to come.
In the end, our pick for the best value is the TIOSEBON Women's Athletic Shoes. While these shoes are not for people looking for support or water resistance, they provide excellent breathability for those looking for a lightweight shoe. In addition, these shoes are an excellent budget pick as one of the cheapest options in our lineup.
No matter which shoe you end up choosing, you'll undoubtedly come away with an effective, useful work shoe to keep your feet healthy and pain-free at work. All of the shoes in this lineup are quality shoes, and each pair has its own strengths and weaknesses compared to the others.