Ariat's CEO and co-founder Beth Cross grew up in a working-class family in rural Pennsylvania surrounded by cows, sheep, chickens, and horses. Her childhood roots are meshed into the Ariat brand, especially as a leading equestrian footwear provider for riding.
The company motto asserts Ariat as "The New Breed of Boot," an apt declaration as it was the first business to combine athletic footwear technology into boots made for equestrian athletes.
However, Ariat boots have not only built a positive reputation for their shoe technology. They are popular amongst individuals that appreciate the boot's cowboy and western design alongside workers whose intensive labor jobs require hefty foot protection and comfort.
Reflecting their long-lasting, durable quality, Ariat boots are a premium design. With that in mind, it's important to know more about Ariat and its product line before making an investment.
This article provides a comprehensive overview of Ariat boots and answers the question "are Ariat boots good?" Read on to find out more!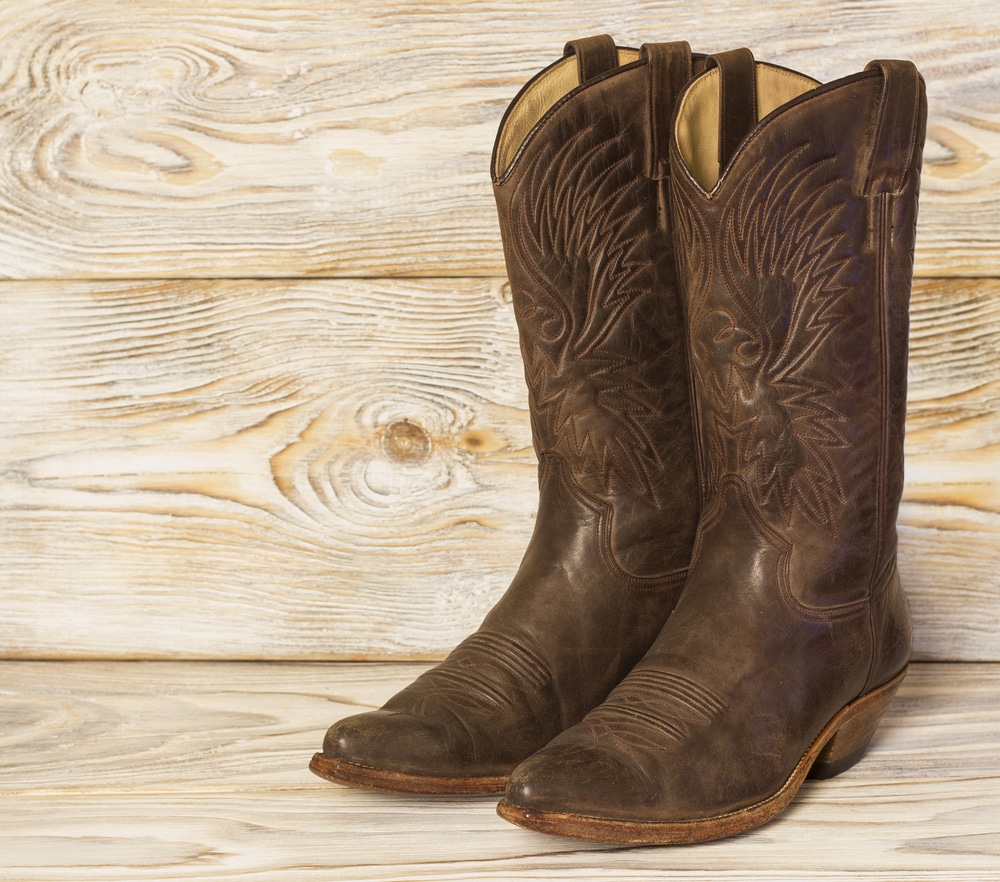 Ariat Boot Company History
Beth Cross and classmate Pam Parker founded Ariat in 1993 while they were studying at the Stanford Business School.
While working for Reebok, they decided to apply athletic shoe technology to riding boots, and their idea took off after hiring horse enthusiasts and equestrians to take on their first boots.
Ariat began to grow and went on to become a top-selling performance western apparel and workwear company.
Throughout the 2000s, Ariat became even more popular, sponsoring professional bull riders, receiving western riding publicity, and signing a sponsorship with the International Federation for Equestrian Sports.
Eventually, Cross received the "Entrepreneur of the Year" in the Consumer Driven category. As of 2020, Ariat holds a global place as one of the largest equestrian footwear and apparel brands.
The publicity, history, and reputation of Ariat have made the company value and strive for quality productions.
Ariat Boots Craftsmanship
Ariat markets itself as a company whose craftsmanship represents its "love for leather." Hollin Norwood, Ariat's Director of Design, is described as creative and a true craftsman.
When you handle an Ariat boot or try it on, it is clear that thought went into the boot's design and production.
Each boot will typically go through a meticulous 150-step process during its construction that uses full-grain leather and other materials that the company claims get hand-picked.
What's more, Ariat conducts thorough field testing. This is to ensure that all boots' craftsmanship holds up when worn.
Besides field testing, Ariat partners with testing facilities and biomechanical research groups with the goal of enhancing boot performance and overall quality. That ensures that Ariat's line of boots is constantly subject to scrutiny and evolving for the better.
The United States is home to Ariat's main design facility. However, manufacturers outside of the US make the majority of the company's boots. In particular, Ariat centers its production facilities in China, Italy, and Mexico.
Ariat Boots Material Quality
Ariat sells different footwear that features various types of high-quality materials. Almost all Ariat Boots consist of the following materials:
Full-grain leather that maximizes product fashionability, durability, protection, and comfort.
Mesh that allows wearers' feet to breathe and makes the boots ideal for high activity. The mesh helps your feet stay dry.
Duratread that Ariat designed in-house. The duratread makes the boots oil and slip-resistant and durable.
Most Ariat boot models feature a steel toe material option. However, steel material tends to be heavier than the default composite material options.
When it comes to boot production the leather is always real. The sole and leather material of Ariat boots are top-notch, and consumers will be able to tell the leather is genuine by the materials' unique smell and feel.
The boot leather does not require much maintenance since the boots receive a waterproof treatment with oils and waxes.
What's more, Ariat leather allows wearers to easily wipe off debris with a wet rag and brush the welt for cleaning.
This attention to quality also means that Ariat boots fare well in wet conditions, keep feet dry, and ensure that the leather does not stain from water.
Another high-quality feature is the boots' resistance to salt damage which typically creates unattractive stains and prematurely wears leather.
The leather on an average Ariat boot appears smooth, tanned, and feels soft. Many also have pre-distressed leather, which implies that with time the boot will age and break in nicely.
This reflects the Ariat commitment to deliver long-lasting boots to last decades.
Typically, Ariat boots are classic, simple, western, and embody the cowboy aesthetic. Ariat advocates claim to love the simplicity of the company's boot designs and their classic cowboy boot features over fancy details.
On top of looking great, the boots' design makes them highly versatile to endure various terrains and horseback riding.
In short, Ariat boots look great and the boots' practicality is a bonus. Ariat boots fall into one of five types:
1. Cowboy Boots
Ariat's most popular designs feature western, cowboy boot styles made for every occasion. All cowboy boot designs come with the same athletic technology and material quality.
1. Work Boots
Ariat work boots market towards professionals who work labor-intensive jobs. Work boots come in slip-on cowboy boots and lace-up styles. Ariat offers safety shoes with a steel toe. The work boots are comfortable, protect your feet, and feature lightweight materials.
2. Outdoorsy Boots
Outdoorsy boot models are great for hiking and navigating wet, snowy, and dirty conditions.
3. Equestrian Boots
The equestrian boot designs are the most athletic of the shoe designs because they are made for professional horseback riders. Even if you're not a horseback riding athlete, the boots still look great, have shock-absorbing soles, and feature waterproof materials.
4. Casual Boots
Casual boots market more towards fashion while still offering boot practicality and structure. The materials in casual boots are less heavy-duty.
The wide array of designs available makes Ariat boots reachable to consumers of different backgrounds.
Ariat Boots Comfort
Ariat boots are highly-rated for their overall comfort, enough so that even Forbes Magazine has covered the company.
Ariat's advanced technology that's focused on this critical aspect of footwear has been a significant factor in the company becoming a top-selling western boot brand.
As mentioned earlier, Ariat states that it has worked with biomechanical research groups to improve boot' "performance, comfort, durability, and product functionality."
Ariat's patented Advanced Torque Stability technology makes the boots lightweight. The boots consist of a dura tread sole, leather upper, and other boot technology that advocates for both durability and comfort.
The shock-absorption technology takes the lead for one of the most comfortable features of the boot combined with the padded soles.
Besides technological features that make them lightweight, Ariat boots achieve their high levels of comfort thanks to their cushioned soles.
Even some of the company's heavier work boot models have a cushioned EVA midsole that will make your feet feel at home. Moreover, the work boots feature slip, abrasion, and oil-resistant outsoles.
Ariat boots adapt to your feet quickly, which separates them from plenty of other boots. Unlike many competitors, Ariat boots do not have a long break-in period.
Instead, they're made to speed up the uncomfortable break-in process. The combination of quality, flexible leather, and cushioned midsoles and outsoles make the break-in period for the boots a breeze.
Ariat Boots Size and Fit
To maximize Ariat's advanced comfortability technology, you will want to make sure that you invest in boots that fit you properly.
When it comes to how true to size Ariat boots are, it depends on the model and fit.
The majority of Ariat boots come in three-width sizes: narrow (B), regular (D), and wide (EE). For women, Ariat boots also come in three-width sizes: narrow (B FM), regular (B), and wide (C).
Some people find that Ariat boots run slightly larger compared to actual size. Usually, consumers will buy their traditional shoe size or half a size smaller.
If you have wide feet, get your normal shoe size.
If you're trying them on in person, make sure that you experiment with how your foot feels while standing up and sitting down.
In particular, it's important that your foot positions well on the boot's sole.
Even if they feel snug at first, you probably purchased the correct boot size. After wearing the boots for some time, the leather will loosen and shape your feet, indicating that your sizing is correct.
More so, boots that fit properly will be tight around the heel, and move a bit while you walk.
In particular, the sole should feel stiff, and as you break the boot in, the sole will relax and there should not be as much movement.
Ariat Boots Models: 9 Most Popular
Ariat boots have a model for everybody and all purposes, but some types are more popular than others.
No matter what model you choose to purchase, rest assured that the boots' quality, durability, and design will come through. Below features a list of some of Ariat's best selling boot models:
1. The WorkHog
One of Ariat's best-selling work boots is the WorkHog. The boot features a wide square toe, an outsole that is oil and slip-resistant, a midsole with shock absorption, and an extra-wide shank designed for support.
Somehow, the WorkHog boot manages to look nice while maintaining maximum protection.
The WorkHog is also waterproof, self-cleaning, and features mesh that keeps your feet comfortable and cool.
2. The Heritage Roughstock Western Boot
The Heritage Roughstock boot features one of Ariat's best and most popular designs, and it's easy to understand why they're in demand.
They come in three different color options designed to evoke a traditional western style. Additionally, the boots have full-grain leather, a strong outsole, lightweight technology, and shock-absorption technology.
3. The Rambler Western Boot
The Rambler comes in many designs with different functionalities, but the Rambler Western Boot is another best-seller based on its looks.
The boot comes in 3 different colors and features a distressed, worn leather look that fans love.
The footbed, shank, and tough outsole guarantees that the Rambler delivers comfort and durability on top of good looks.
4. The Fatbaby
The Fatbaby boot is a style made for women and is one of Ariat's most popular styles. The boot features 14 different styles, colors, and designs and has a chunky sole.
In terms of technology, the boot has a lightweight stabilizing shank, a cushioned, durable outsole, and features quality leather.
However, approval for horseback riding has not been granted to the Fatbaby boot.
5. The Terrain H20
The Terrain H20 is Ariat's best-selling hiking boot. Compared to other Ariat boots, the Terrain's design is made for rough environments and terrains.
The quality leather, waterproof technology, and comfortability make the Terrain great for hikers. The mesh utilized in this boot allows the wearer's feet to breathe while hiking.
The boot features an oiled full-grain leather upper, moisture-wicking lining, a lightweight shank, a shock absorption sole, and a long-lasting outsole.
The boot's cushioned footbed is also made with gel, assuring maximum comfort.
6. The Midtown Rambler Boot
Like the Terrain H20, the Midtown Rambler boot features a design not ideal for riding. Instead, the boot shows off a unique, classy, sleek design, clearly indicating that Ariat made the Midtown Rambler for fashion.
The Midtown Rambler features a great ankle arch and loosely resembles a Chelsea boot. The material features 100% leather, and the design looks pre-worn and distressed.
The Midtown Rambler features all the comfortability found in other boots and styles.
7. The Groundbreaker Work Boot
Like the WorkHog, the Groundbreaker Work Boot pairs well with those that have labor-intensive jobs.
The Groundbreakers heavy-duty technology draws in many consumers, and customers have the option of buying a pair with a steel toe.
The boot features traction technology, a lightweight shank, a slip-resistant oiled sole, and an insole made for extra comfort.
Compared to other Ariat work boots, the Groundbreaker features a two-row stitch pattern.
8. The Heritage R Toe Western Boot
The Heritage R Toe Western Boot is Ariat's most traditional-looking western boot primarily because of the R toe.
The Heritage R Toe looks classy and comes in two classic leather colors- black and brown. The brown is great for those that love the pre-worn look, while the black looks brand-new. The Heritage R Toe also features a six-stitch pattern.
On top of fashionability, the Heritage R Toe boot utilizes the same famous Ariat technology. Expect this boot to have duratread technology, lightweight shank technology, and a cushioned, shock-absorbing sole.
9. The Hybrid Rancher Boot
The Hybrid Rancher boot is unique as it has a rubber outsole made for extra gripping. The Hybrid Rancher provides wearers with ultimate traction, tough wear, and a 6-stitch pattern.
The leather looks worn and ages well. The Hybrid Rancher features duratread technology, a lightweight stabilizing shank, and a removable all-day cushioning insole. These boots look great during work and play.
Ariat Boots Value
Ariat boots are valuable, quality boots. Ariat constructs boot products with quality materials. The company tests boots with a 150 step process that tests fit, comfortability, and durability.
Even when working labor-intensive jobs that require people to stand on their feet for 8-12 hours, the boots are extremely unlikely to come apart or have any quality issues.
Ariat has a reputation for creating long-lasting products because of craftsmanship, quality, and durability. These boots are built to last and are easy to care for.
If taken care of properly, Ariat boots should last you decades. If you want to make sure you get the best value for your boots, follow the following care-taking tips.
How to Make Your Ariat Boots Last Long
Depending on your model, wear them where appropriate. For example, do not buy a boot model marketed for design for your labor-intensive job.
Take time to polish your boots with leather oils and polishers so they stay dry and last longer.
After every event that dirties up your boots, clean them gently with a wet cloth and brush to remove debris.
Replace insoles after some time to prevent fungus and bacteria overgrowth
Take care of boots that get very wet immediately
How to Take Care of Ariat Boots When They Get Wet
Remove the insole and dry them with paper towels placed inside the boots and avoid placing them in heat, since this will risk cracks in the leather.
When dry, use a leather conditioner and a sponge to rub the conditioner all over both boots.
After applying the conditioner, apply polish all over the boots and ensure the polish properly absorbs.
Place the boots in a dry location that has fresh airflow to avoid unwanted smells
So, Are Ariat Boots Good?
When it comes down to it, Ariat produces well-rounded, superior boots that are worth the investment. Their high durability blends well with an overall quality and stylishness that evokes the best of traditional American footwear.
Additionally, Ariat's commitment to variety makes the brand all the better.
Comfort is central to Ariat's boot design. That consistency has created a solid customer loyalty base thanks to Ariat producing some of the most comfortable western boots on the market.
Beyond their existing line, Ariat has built a reputation for its commitment to constant product improvement.
The company actively works with biomechanical research organizations and labs dedicated to producing high-quality boots. The 150 step boot production process is yet another factor that boasts Ariat quality.
If you're looking for boots intended to be a lasting investment, then Ariat is a manufacturer that is highly recommended. Ariat produces premium products intended to withstand decades of use, ensuring that anyone who buys them will get their money's worth.
So, are Ariat boots good? The answer: yes!